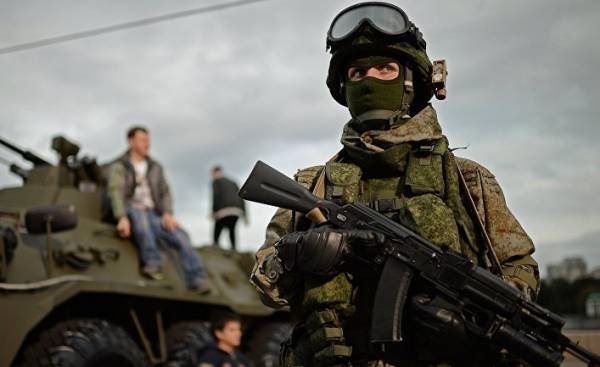 The Russian division, which was announced by head of the Ukrainian General staff Viktor Muzhenko, was deployed for a long time. Preparations for their deployment were still during the exercises conducted in 2014-2015.
However, I'm not sure that these divisions were deployed in full strength then. Because if you look at the military budgets of the Russian Federation, at that time, there was a sharp increase in funds allocated to the simulation tools. That is, instead of tanks, there could be layouts. Nevertheless, it kept in suspense the Ukrainian side, because we were forced to react to such an increase in power.
The division is already full of offensive connection. They are composed of two armies and deployed, roughly speaking, from the borders of Belarus and seized the entire southern district. Of them you can really create some offensive grouping. Therefore, the deployment of these divisions is a serious challenge for our security and defense. I see that the SBU and the foreign intelligence service, and the staff see it and take steps to prepare.
Pretty hard to tell which direction it will operate the Russians. Given the specificity of hybrid wars, the impact will be (if will be) focused on those places where it was possible to achieve the greatest degree of destabilization within Ukraine. In addition to Eastern Ukraine, which is also true of the South: Odessa, Nikolaev, Kherson.
Therefore, the actions internal destabilization by stuffing information, the United States, useful idiots of the political struggle that we impose upon ourselves, plus the escalation of hostilities on the line of contact, plus a focus on one of the boundaries of these groups — all this characterizes the actions of the Russian Federation to achieve their goals.
Comments
comments