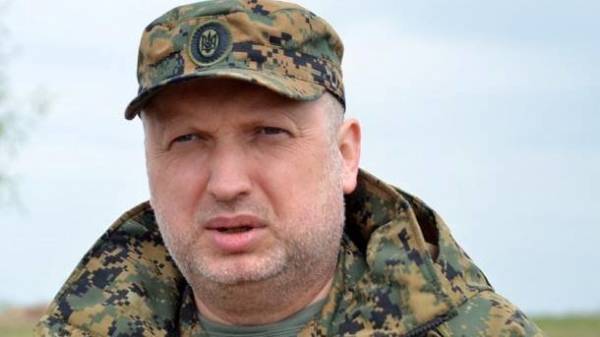 The Ukrainian military on Donbass have to get new weapons. About this NSDC Secretary Oleksandr Turchynov said at Goncharovskiy landfill APU, which hosted the trials of new weapons and military equipment developed by enterprises in Ukrainian military-industrial complex, the press service of the security Council.
"Was presented and tested a wide range of new weapons produced at Ukrainian enterprises: machine guns, sniper rifles, antitank grenade launchers, mortars, advanced anti-missile systems and ammunition", – is spoken in the message.
Special attention to the NSDC Secretary gave ammunition of volume explosion, which today are virtually absent at the front. According to him, it has been demonstrated effective engagement purposes during testing thermobaric hand grenades and rocket infantry flame-thrower. "The military Armed forces of Ukraine in the near future to get them on Board," – said Turchinov.
See also: Ukraine rearms tanks "Oplot" – Poroshenko
During the test mortars designers and production workers reported that the comments of the military, which had been in use in combat of 120-millimeter mortars Ukrainian were taken into account, the deficiencies are corrected.
According to Turchynov, the prospects for use in the area of conducting military operations have a 60-millimeter mortar, which does not fall under the ban of the Minsk agreements.
Of military equipment were demonstrated unmanned aircraft system "Turtledove" and modernized unmanned combat vehicle "Phantom-2", equipped with powerful missile weapons.
The national security Council noted that during the testing of modern weapons and military equipment at the site was also attended by the military of many foreign countries interested in purchase of Ukrainian weapons and technology.
We will remind, the President Petro Poroshenko enacted NSDC decision on additional financing needs of national security and defense.
Comments
comments