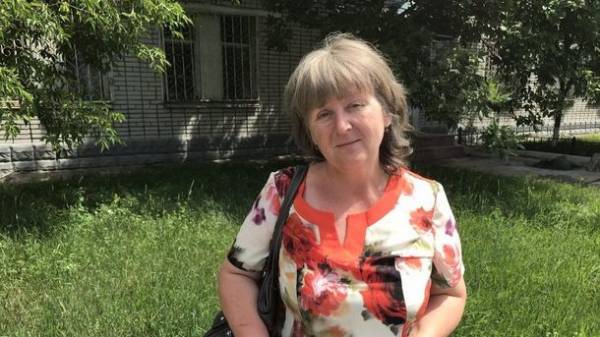 The mother of the detained Russian military Victor Ageeva Svetlana met with the consuls of the Russian Federation in Ukraine. About this informed the lawyer of the detainee Victor Chevguz, transfers "Gromadske radio".
The lawyer said that today he is with Svetlana Ageeva there was a reception in the presidential Administration of Ukraine. After that, they went to the Russian Embassy in Kiev. "The conversation was mainly about legal issues," he said.
See also: Mother Ageeva prisoner of the Russian military entered the territory of Ukraine for the meeting with his son
On the question of whether the promised diplomats to help, the lawyer said that they said, "It is our duty. Yes, we appealed. At first we were denied a meeting…"
According to Chigusa, the diplomats showed the letter of rejection that at the initial stage of the investigation, not yet will be done all urgent investigative investigative actions, a date impossible, and after the 24th day date can take place.
Read also: Mother of the detainee Ageeva appealed to the Russian authorities
"Ageyev is being detained in the Luhansk region. It is not the jurisdiction of the Consulate in Kiev, is the jurisdiction of the Consulate in Kharkov. Therefore the Embassy promptly contacted the Kharkiv. They contacted me, we agreed about joint actions. They said they will provide not only legal assistance, but also assistance in buying necessary things", — said the lawyer.
The contract with the lawyer was signed by the mother Ageeva Svetlana Ageeva. The question of payment for his services, according to the lawyer is confidential.
We will remind, the Russian contractor Ageeva born in 1995, the Ukrainian military detained as a part of DRG militants, which was neutralized on June 24 under the Groove in the Luhansk region.
On June 28, the defense Ministry said that captured in the Luhansk region the Russian Ageyev last year, "left in reserve".
Mother Ageeva, his friends and former colleagues confirmed to reporters that after military service he left to serve in the army under the contract, which was signed in March 2017.
Comments
comments