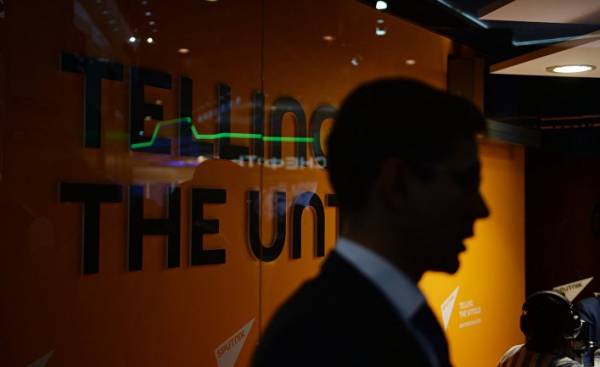 Newsweek magazine settled the lawsuit for libel by the former author of the portal Sputnik, which contained a statement that the employee magazine Newsweek, Kurt Eichenwald (Kurt Eichenwald) was offered a bribe and used threats, trying to get the editor Sputnik silence about contained false information article about Russia, President trump and WikiLeaks. Later this article was deleted.
The author of the Internet portal Sputnik bill Moran (Bill Moran) wrote an article in which there was a quote, citing the wrong source, which is the trump, which was at the time a presidential candidate used the same day in his speech.
Noticing the mistake, Moran withdrew his article, but before that tramp had already read it and referred to it during his speech in Pennsylvania.
However, as reported by Paste magazine, Eichenwald, senior editor of Newsweek, came to the conclusion that trump could learn "about this quote with the wrong link just as a result of collusion with the Russians and what do the WikiLeaks documents has been changed."
Moran got in touch with the editors of Newsweek and Eichenwald himself and demanded that corrections were made in an article entitled "Dear Mr. trump and Dear Mr. Putin, I am not Sidney Blumenthal" (Dear Mr. And Mr Trump. Putin, I Am Not Sidney Blumenthal). According to Moran, his request was ignored, however, he was contacted by Sam Eichenwald.
56-year-old Eichenwald, collaborating also with the TV channel MSNBC, has offered to help (Moran) "or get a job in the magazine New Republic — apparently, in exchange for silence, or update this article and put a paragraph indicating his name. This second proposal, as reported by Paste magazine, was accompanied by a warning that its cooperation with Sputnik makes his "not hiring". Then on his page on Twitter Eichenwald erased the mention of his work in the edition of Newsweek. WikiLeaks founder Julian Assange drew attention to it on Sunday on his Twitter page.
Editorial Board, Hill was asked by Newsweek to comment for this story. "The lawsuit was resolved amicably and to complete my satisfaction,' said Morgan. — After reaching an agreement, these articles were removed, and the parties agreed not to discuss the terms of the agreement, so I can't tell you any details".
Comments
comments