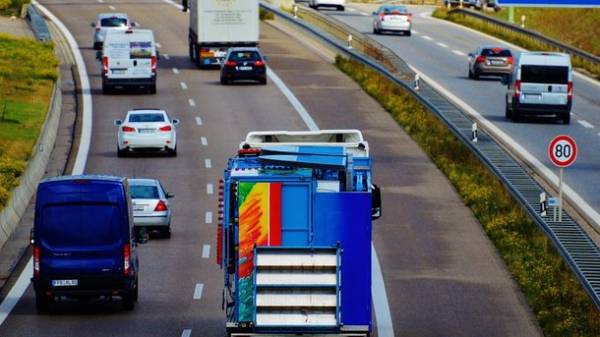 Over the automakers of Germany are the dark clouds that are associated with the new diesel scandal. Future loss of avtokooperativ difficult to assess, as the consequences of this situation, but, quite possibly, the automotive industry will change forever, write "News.Economy."
For example, shares of the three largest German carmakers fell after the German publication Der Spiegel published an investigation about the machinations of the largest manufacturers in the country with the harmful emissions from their diesel engines. BMW shares on Monday fell 2.8%, Daimler – by 2.6%, Volkswagen – by 2.5%. Previously, the quotes were dropped on Friday.
At the end of last week, Der Spiegel reported that the German automakers VW, BMW, Audi and Porsche might have joined the conspiracy to set prices system of cleaning diesel emissions using sectoral committees. About 200 employees working in 60 industry committees, discussed the development of vehicles, brakes, petrol and diesel engines, couplings and transmission components as well as systems for purification of exhaust gases. Der Spiegel referred to the letter sent to the authorities by the cartels.
Volkswagen has recognized possible anti-competitive behavior in the letter that she sent to antitrust authorities on 4 July. Daimler does not deny his guilt. Due to surrender these companies hope to reduce the amount of fines that they may have to pay in connection with accusations of cartel collusion.
Munich where the BMW headquarters, is considering a ban on the use of diesel fuel
BMW quickly released a rebuttal, which States that all systems meet the requirements of the legislation, and discussions with other manufacturers have focused on creating infrastructure to recharge these tanks with urea.
But the scandal only began to gain momentum. June 14, Reuters reported that Munich where the BMW headquarters, is considering a ban on the use of diesel fuel to combat air pollution.
Now the EU regulators have warned that just like to ban diesel fuel to the cities nobody will. A ban on diesel vehicles in European cities may hinder the ability of manufacturers to invest in cars with zero emissions, said the European Commissioner for industry.
Read also: Ukrainians are switching from gasoline cars to diesel
Commissioner Elzbieta Benkovska stated that the collapse of the market for diesel vehicles there will be no benefit and that in the short term we need to focus on getting automakers to result in dangerous levels of nitrogen oxide emissions in accordance with EU regulations.
In a letter to Benkovska told the Ministers that are concerned that recent violations of emissions on Audi and Porsche were discovered by prosecutors, not by the transport authorities of Germany. The letter also stated that all vehicles with excessive emissions of nitrogen oxides should be allowed on European roads, but automakers have to act on a voluntary basis.
"In her letter contained some important statements which, in our opinion, show that the lobbyists for the industry won a great victory," said Bernstein analyst Max Warburton in a report.
Comments
comments