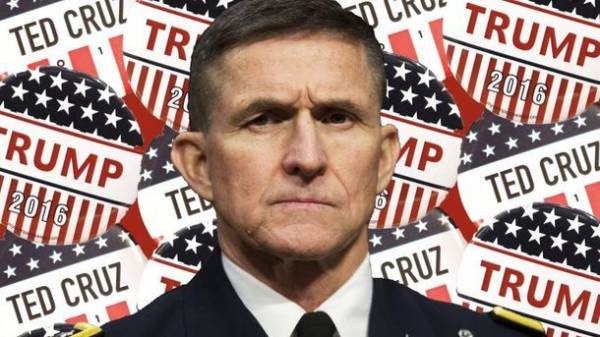 Michael Flynn in the last interview he gave as a US presidential Advisor on national security, said that "crossing borders" in conversation with the Russian Ambassador in Washington Sergei Kislyak. Daily Caller published an interview in the night of Wednesday, – the "RIA Novosti".
According to Flynn, he briefly discussed Kislyak 35 the expulsion of Russian diplomats from the United States because of alleged Russian interference in the presidential campaign. The Obama administration on December 29 imposed against Russia another package of sanctions, part of which was the expulsion of diplomats.
"It (the conversation with Kislyak – ed.) did not concern sanctions. It was about 35 people sent. And that's how it turned out. In General, the conversation went like this: "Look, I know what happened. We all learn". I never said that we are going to review the sanctions or something like that," said he.
Flynn also called the crime of the leak to the press of his conversation with Kislyak, who was allegedly overheard by intelligence agencies. "You call this a leak. And this is a criminal act. It is a crime, not just a wink or a nod," added Flynn.
Informed Mile Flynn resigned because of the situation surrounding his conversation with the Russian Ambassador. In addition, he admitted that did not provide the White house with full information about contacts with Kislyak.
Comments
comments