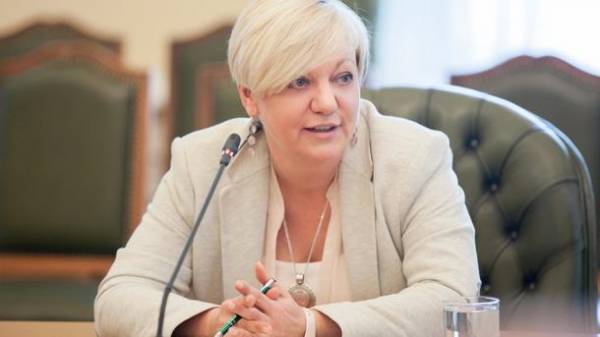 The Chairman of the National Bank of Ukraine Valeria Gontareva in 2016 received 57 million UAH of income. This is stated in her e-Declaration, published on the website of NACP.
The salary for last year amounted to 1 million 969 thousand UAH 757. Of this amount, she paid almost 360 thousand UAH of taxes and almost 30 thousand UAH of the military tax. Thus, "clean" the head of the NBU received 1 million 580 thousand UAH per year or an average of 131 thousand UAH 690 per month.
The lion's share of the income of Gontareva 52 million 572 thousand UAH – for the third tranche from the sale of the shares of the company ICU Holdings Limited. Of this amount, the tax is 9,46 million UAH, the military fee – 788 thousand UAH.
Before appointment to the post of Chairman of the national Bank Gontareva has sold its stake (22,74%) at ICU. Now at the end of each year, beginning with 2014, it gets a lot of money. The last fifth tranche will arrive in late 2018.
Gontareva also holds on Deposit in PJSC "State export-import Bank" ("Ukreximbank") 2 million 655 thousand dollars. Last year she received 2.3 million UAH per cent. Taxes and military duty pay almost 436 thousand.
For the education of the son Gontareva, last year paid UAH 1.2 million.
Her family last year bought 25 acres of land, a house area 316 sqm, Mercedes Benz 2008 release and office space area of 68,7 sq. m.
We will remind, in the Declaration for 2015 Gontareva pointed out that owned a land area of 9 acres, dwelling house with an area of 250 sq m, the apartment has an area of 106 sq. m and two cars: Porsche Panamera 2012 model year and Porsche Cayenne 2013 release. For 2015, it has paid tax of almost 6 million.
Comments
comments