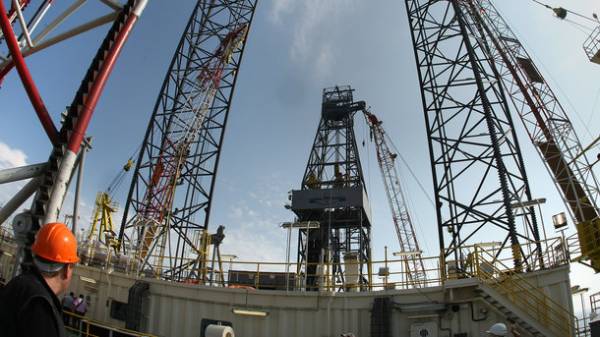 The international Monetary Fund (IMF) lowered its forecast of world oil prices in 2017 and 2018 for about three dollars compared to the previous forecast — to 51.9 and 52 per barrel, respectively. It follows from updated July review of the Fund in the global economy World Economic Outlook.
"Oil prices decreased due to high inventory levels of crude oil in the U.S. and increasing supply. General inflation has also generally declined with the weakening of the impact of rising commodity prices that occurred in the second half of 2016, still far below the targets of Central banks in most advanced economies" — explain analysts of the Fund.
See also: the World faces a new financial crisis – IMF
As a result, the "assumed price based on futures markets is 51.9 U.S. dollar in 2017 and 52 per U.S. dollar in 2018".
We will remind, in April the IMF forecast, in contrast, has raised the forecast of world oil prices in 2017 by about $ 4 — to of 55.23 per barrel, and for 2018 — $ 2 — up to 55.06 USD per barrel.
Comments
comments