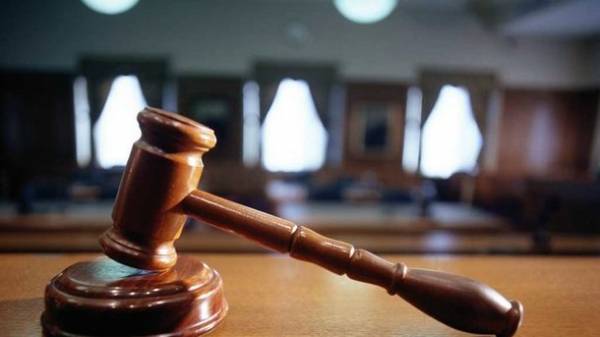 Ex-the Berkut officer Sergey Loboda was arrested for 32 days without possibility of bail, the TV channel "112 Ukraine".
Pechersky district court chose a measure of restraint ex-special forces soldiers "Berkut" Sergey Loboda. He is suspected in the attack on the participants of the "Avtomaydana" on the night of January 23, 2014.
"32 days of detention without possibility of bail. Such decision was made by the judge of Pechersky regional court, thus partially satisfying the motion made by the Prosecutor's office, after the Prosecutor asked for 60 days of detention. The Prosecutor stated that he was satisfied with the decision of the court, in turn, the defense said it would appeal the decision", – stated in the message.
See also: Lutsenko predicts the completion of the investigation of shootings on the Maidan until the end of the year
Lawyer Sergei Volkov Loboda in comments to journalists said that his client did not commit the crime that he is charged with:
"The crime that is accused Loboda, he did not commit. Man is not guilty, he is an invalid of the 3rd group, was wounded on the Maidan, was long treated, has a family, a child," Volkov said.
"The defense has provided medical documents that were collected prior to his dismissal from the internal Affairs bodies, however, she noted that it is perhaps some treatment, but documentary evidence of this was not" – said the Prosecutor of the GPU Ruslan Tkachenko.
See also: GPU sent to the court indictment against the former Deputy commander of "Berkut"
The investigators established the involvement of a specialcompany of the Kiev "Berkut" to the massacre of 48 protesters and inflicting gunshot wounds 80 protesters February 20, 2014 at Instytutska street. The results of the investigation reported suspicion of 25 employees of a specialcompany of this and the steering regiment "Berkut" of involvement in these events, 20 of them are wanted and 5 are in custody.
We will remind, on April 18 Svyatoshinsky court of Kyiv once again considered the case of the shooting of 48 activists of Euromaidan. The defendants – five former soldiers of the disbanded unit of special police "Berkut". In the first part of the meeting, the defense sought the removal of attorney Psyko and two experts, but the court refused. The lawyers also requested that the defendants were present at the investigative experiments in the center of Kiev. Prosecutors said that they have the right to carry out investigative actions without the presence of defendants, and did not invite them because of security reasons.In addition, the ex-militiamen demanded to release them from the glass "aquarium" in the courtroom.
Comments
comments