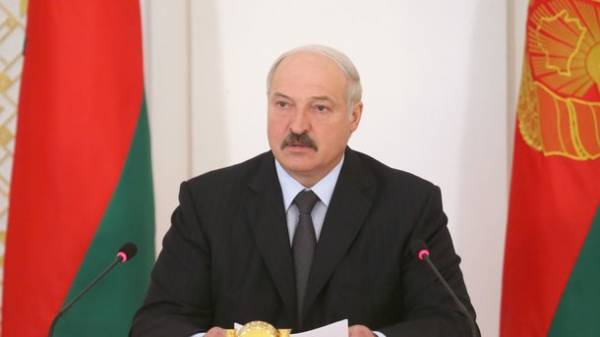 The President of the Republic of Belarus Alexander Lukashenko on behalf of Belarusian people and personally expressed condolences to President of Ukraine Petro Poroshenko, as well as the families of those killed in the tragedy at the mine.
"In the Republic of Belarus with deep sorrow received the news of casualties in the tragic accident at the mine "Steppe" in the village of the deaf in Lviv region of Ukraine", – said in a condolence message.
We will remind, on March 2 at the mine №10 "the Steppe", JSC "lvovugol" there was an explosion and caving. At this moment underground there were 172 miners, of which 34 worked in the emergency section, on the horizon 550 m. the Victims of the explosion were eight miners, the youngest of the victims was 19 years old.
According to the health Ministry, 14 of the injured were hospitalized in Chervonohrad Central city hospital (two people are in intensive care, eleven in surgery – one in orthopaedic surgery). Two of the victims is in serious condition, 12 in moderate condition. In connection with the emergency work of the mine was stopped.
According to preliminary data, the cause of the explosion on mine "Stepova" in the Lviv region was the outbreak of the air-methane mixture, said at the meeting with participation of Volodymyr Groysman on Thursday evening, the mine's Director, Sergei Smerechansky.
Comments
comments