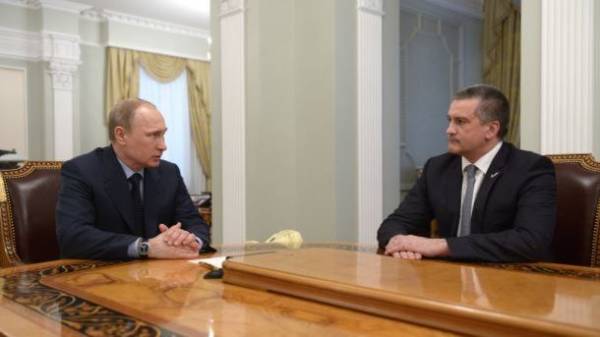 The self-proclaimed "head" of the occupied Crimea Sergey Aksenov to justify their ideas about the monarchy in Russia, said that meant only the expansion of powers of the Russian President, and not the change of the constitutional system. He declared it on air of TV channel "Russia 24", reports RIA Novosti-Ukraine.
He believes that his remarks had been misunderstood, since he did not mean to change the constitutional order in Russia.
"The transfer was two hours, and in order to understand some logical chain to build, it was necessary to watch the entire transmission. The conversation was not about form, not about what we need to change the constitutional order, and the authority, and I gave some analogies that, for example, if our President Vladimir Vladimirovich Putin in the Soviet Union led the process, I am confident that the Union would not have collapsed. Or if in tsarist Russia at that time was a man of character, intelligent, decisive, who aches for the country could also be some things positive. Speech thus went about the powers. I was talking specifically about Vladimir Putin, and not about the system. He should be President for life, " said Feldman.
He also believes that Putin needs to give life-long powers of the President.
We will remind, on March 15, Sergey Aksenov declared that in Russia need to enter the monarchy, and its President needs to get more rights, until the dictatorship.
In turn, the Kremlin commented on the statement of the self-appointed "ruler" of Crimea, said that Putin himself is not thought about to become a dictator and return the monarchy to the Russian land.
Comments
comments