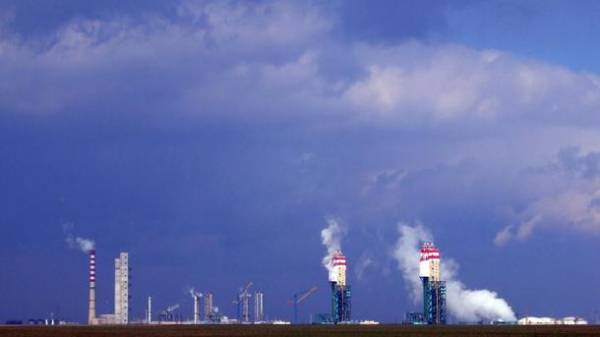 The President of Ukraine Petro Poroshenko said that the bankruptcy of Odessa portside plant (OPZ) is invalid and needs to be privatization opportunities and the terms of which can be assessed in the fall.
"Regarding Odessa port plant, I think it is absolutely unacceptable its bankruptcy. I think that the government will take comprehensive measures in order to prevent bankruptcy, including negotiations and judicial processes outside Ukraine", – said Poroshenko.
According to the President, the SCR should be privatized, which will lead to "the elimination of a potential source of corruption."
"I hope that will offer a new candidate (chief – Ed.) The state property Fund, will be invited to the new Advisor, and in the fall we can have a clear clarity about the pace and timing of OPP privatization", – said Poroshenko.
We will remind, earlier Prime Minister of Ukraine Vladimir Groisman instructed the state property Fund (SPF) of Ukraine and the Ministry of justice of Ukraine to take exhaustive measures for the protection of property of PJSC "Odessa port plant".
In turn, the Minister of justice Pavel Petrenko suggested that the government request the SPF and AES materials in support of litigation with Ostchem and handed them to the Prosecutor General and National anti-corruption Bureau of Ukraine (NABU).
As you know, the big wave of privatization in Ukraine was supposed to begin with the sale of the HMO, but it never happened.
Comments
comments