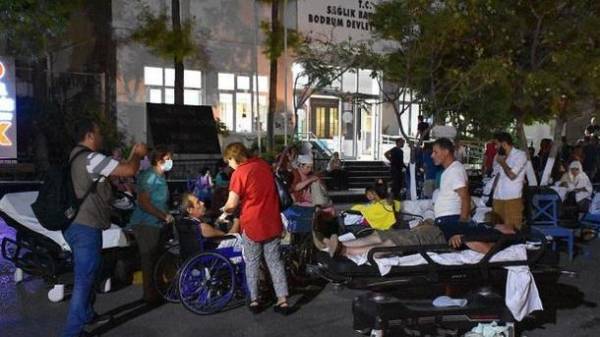 After a powerful earthquake in South-West Turkey information about possible victims, the Ukrainians have not yet received. This was told on air of TV channel "112 Ukraine" the head of the Department of consular service of the Ministry of foreign Affairs of Ukraine Vasily Kirilich.
It is noted that neither in Turkey nor in Greece while there are no reports of possible victims the citizens of Ukraine.
"In connection with the earthquake in the Aegean sea and its consequences in Turkey and Greece, the consuls in both countries have established an operational relationship with emergency services for more information on whether there are among victims citizens of Ukraine. As of 8:00 information, which has detailed information on victims did not arrive", – said Kirilich.
See also: Indonesia rocked by a massive earthquake
In addition, he made recommendations to the Ukrainians who are going to travel to these countries.
"I would like to inform the citizens of Ukraine, who in Ukraine and intend to visit certain countries in the event of an earthquake and for those who are in Greece or Turkey should stay at a safe distance from tall buildings. Do not stand under power lines, trees, utilities and overpasses. We recommend you to carry documents, money and necessary things", – he concluded.
As reported, in the night from 20 to 21 July in South-West Turkey earthquake. According to the U.S. Geological survey, its epicenter was located 10 kilometers South of the resort of Bodrum, the center lies at a depth of 10 kilometers.
Comments
comments