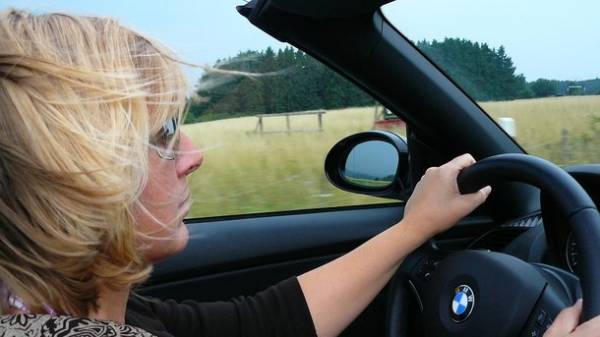 The number of cars with diesel engines in Ukraine continues to grow. If last year's cars with diesel power units was 36%, in their present is 38.5%. Thus, in the model lineup of some brands in Ukraine there is still no diesel cars, says AUTO-Consulting.
So, for the first six months of this year were sold in Ukraine more than 14 thousand new cars with diesel engines. Dynamics amounted to +43% compared to first half of 2016 the largest share of diesel engines among SUVs. She has now reached almost 50%.
But some car manufacturers do not offer Ukraine the vehicles with diesel engines at all. Even despite the fact that diesel fuel is cheaper than gasoline and diesel engines – more economical than petrol. Although, there is an alternative view that operate the owners of the petrol versions: diesel cars are slightly more expensive than gasoline and the price and maintenance costs.
No diesel medicinali, for example, in the model range of Suzuki, and ZAZ, Ravon, VAZ, Chery, Geely, JAC, Daewoo, SMART, Acura, Tesla, Alfa Romeo, Ferrari, Cadillac. At least, not represented in the Ukrainian market.
A very small proportion of diesel cars from Subaru (5.1% of the cars sold with diesel engines of total sales), Great Wall (5,6%), Opel (8,8%, while in Europe the share of diesel Opel in times above), Honda (12,1%) and Chevrolet (9.8 per cent).
Read also: Ukrainian car industry "to rip"
However, among the true "gasoline" brands, which in the recent past were presented only with petrol engines, there is clear progress in the "dieselization". It is primarily concerned with the Japanese brands for the European market introduced in the model line version on heavy fuel. In particular, the share of diesel engines in the Lexus lineup in Ukraine has already reached 15%, Infiniti – 16%, Mazda is 18.6%, Toyota is 26.8%, Nissan is 27.9%.
There are many popular models that are not officially available from us with diesel powertrains. That does not prevent them to enter into the top twenty in sales. This, for example, Toyota Corolla, Ford Fiesta, Ravon R2, Suzuki Vitara, Toyota Camry, Mitsubishi Outlander, Volkswagen Polo, Nissan Juke, Skoda Rapid.
Thus, in contrast to Ukraine, cars with diesel motors are losing popularity in Europe. Not least because "desligada" sales and growth of electric vehicles.
We will remind, earlier the Minister of infrastructure Vladimir Omelian said that Ukraine may enter the world market of electric vehicles. "If Ukraine wants to develop the car industry, better to go the way of China. There's a long time invested in the production of cars. But realized that can't compete with the Germans. China switched to a market of electric cars, which quickly became the world's leading manufacturer. And Ukraine may enter the market of electric cars," – said Omeljan.
Comments
comments