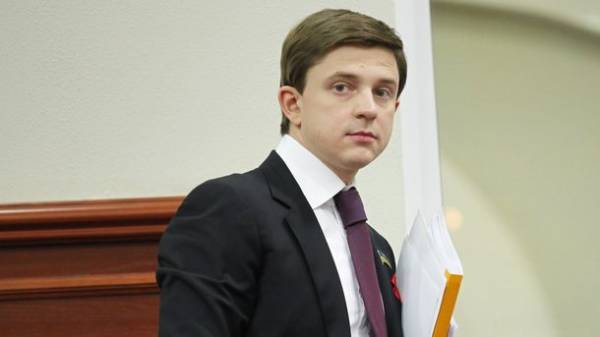 People's Deputy Oles Dovgy prepare the notice. This was stated by the head of the Specialized anti-corruption prosecutors Nazar Golodnitsky, transfers "112 Ukraine".
"Specified proceedings are investigated by the General investigation team and a group of prosecutors of the Anticorruption Prosecutor's office, Prosecutor's office of Kiev and NABOO. Now just the issue of declaring him (Long – ed) suspicion and the election of the appropriate measures that we must also choose, given the decision of the Verkhovna Rada", – he said.
According to Golodnitsky, he hopes that the Prosecutor's office of Kyiv, which began under the leadership of SAP, will complete it very quickly.
See also: NABOO called Dovgy for questioning, but he didn't come
We will remind, on July 11, the Verkhovna Rada voted for the removal of immunity of former Secretary of city Council Oles Dovgy. During the vote, the MP said that he had not violated the law and asked his colleagues in Parliament to support the performance of the GPU, to be able to prove his innocence in court.
As reported, the Prosecutor General and the NAB Oles Dovgy accused of violating rules in the voting on the land issue in October 2007. The Statute of limitations on such charges is 10 years. At the meeting of the parliamentary Committee on rules and organization of work of the Verkhovna Rada on 4 July Oles Dovgy has asked the Committee to approve the lifting of his parliamentary immunity. On 11 July, the Parliament granted the request of the MP.
Comments
comments