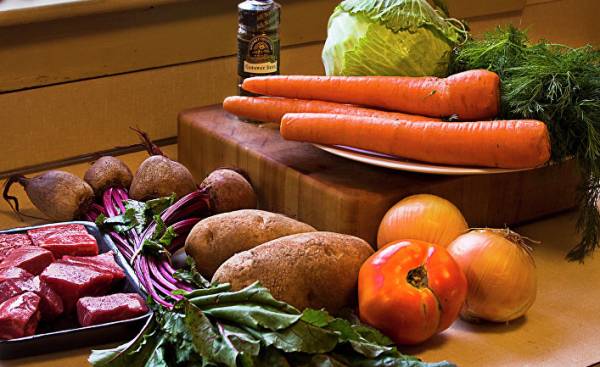 Muscovite Natalia Kapitonova scrutinizes meat stew, before removing the package from the fridge and put it in your cart.
"Nowadays a lot of scams and buy a good products are difficult," she says.
Kapitonov came to a small grocery store network "Ugleche Pole" by accident, but she loved it. The network is positioning its products as organic, but Kapitonovoj important quality and short production cycle.
"Well, now that these stores more than ever before," she says.
The store, which recently opened in the center of Moscow near Patriarchal ponds — part of a rapidly growing field. Products produced nearby, are now all easier to buy in the center of Moscow.
Organic products are not new to Moscow. One of the symbols of a prosperous middle class became the farmer cooperative LavkaLavka, which opened in 2009. Shop "Ugleche Pole" opened a year later.
The demand started to grow in early autumn 2014. Then Russia responded to Western sanctions imposed on her in connection with the war in Ukraine, its retaliatory sanctions, which consisted of a ban on imports of many Western foodstuffs.
The disappearance from stores of familiar and proven Western products made the then wealthiest part of the population to treat the food carefully than before. Russian goods were often unable to compete with Western quality. In addition, we found a lot of fakes.
Some small businesses have realized the situation and began to increase production. "Organic food in Russia is largely a business in which the proposal gives rise to demand," — said the Director of a network "Ugleche Pole" Maxim Gladkov.
"Now the market is growing at 10-15% per year," he says.
The market has grown to such an extent that Artesano goat cheese and organic food can be purchased in several Moscow stores. For a long time wealthy Muscovites had to buy quality food in the food markets in Khimki outside Moscow.
From the novel by Mikhail Bulgakov "the Master and Margarita" it is known that Patriarch's ponds — a place inhabited by wealthy Muscovites. This is evident by the restaurants and shops that are located here. Here is, for example, the French patisserie Ladurée network.
In the network "Ugleche Pole" pounds of beef and pork mince costs about ten euros.
"For me, the price doesn't matter. But I understand that few people can buy food every day," says Kapitonov.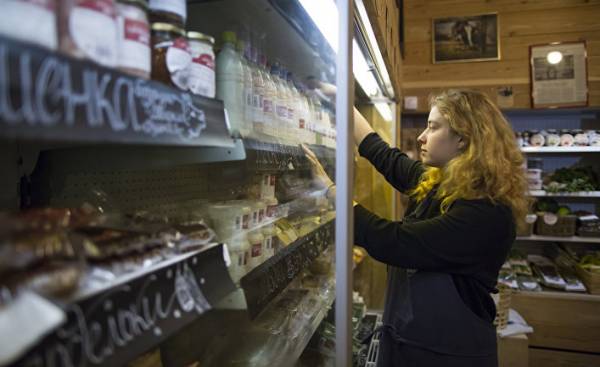 © AP Photo, Alexander ZemlianichenkoВ store farmers Cooperative LavkaLavka
Russians have long been talking about the fact that food prices are rising because of reduced competition caused by the imposition of sanctions. Russians spend for a food more than a third of their income. But customers of the store "Ugleche Pole" — of course, much less.
Tatyana Dogileva said that she was glad to have that in the area of the open small shops.
"Because of sanctions we lost a lot of familiar goods. Quality of food is not enough," she says.
"It's important for me the quality of the food. I started buying organic food as soon as they began to sell in Moscow. However, not due to their ecological purity, but because they taste better," she says.
This is largely due to the fact that she doesn't trust what is written on the labels.
"How do we know how they really grow? But they are at least tasty," says the woman.
Comments
comments