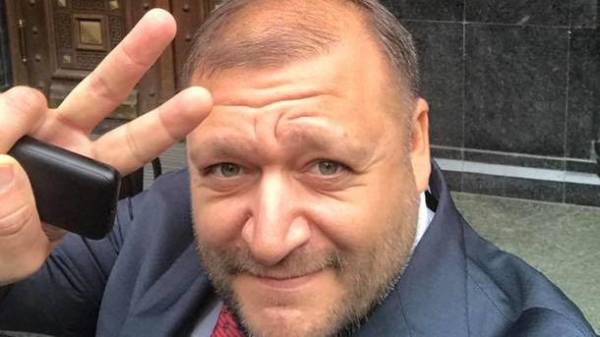 MP from "Opposition bloc" Mikhail Dobkin said that he was ready to sit some time in jail, so I took bags of stuff. He told about it to journalists under the walls of the GPU, reports NewsOne.
He noted that he was not going to escape, and even brought in the GPU those passports that have expired.
"I, as promised, nowhere to hide, nowhere to run, ready to give to a consequence any information that will help to establish the truth in the pretrial investigation, and then in court. Took all their passports. I have one passport is at the Consulate for a visa, British. I took the documents to prove it. I even accidentally found his old diplomatic passport, which ended in 2011. But I still take it, not to say, what I have not surrendered," he said.
See also: Sweatpants and sneakers: Dobkin took in Parliament, "alarming suitcase"
Also Dobkin said that he was ready for some time behind bars.
"I'm ready for anything, so I came with bags… Their main goal – to intimidate… I, like anyone, want to be free, but if you need to moved the topic from the dead point at staying in power for some time ready to be behind bars. I'm ready. Many worthy people for their beliefs suffered", – said the MP.
In addition, according to the MP, he is not going to "redeem himself". "If I want to hide in the prison and to grant the right of redemption, to redeem yourself, I will not. It's a matter of principle. I am talking about tens of millions – think as an alternative I will offer the amount of 200-300 million Even if I theoretically will collect the money, it will confirm what I feel guilty. If the Deposit will be sane, then we will think", – said Dobkin.
We will remind, the Verkhovna Rada on July 13 granted three views of the General Prosecutor of Ukraine Yury Lutsenko about consent on bringing to criminal responsibility, detention and arrest Dobkin.
As it became known today, Mikhail Dobkin, the General Prosecutor presented the suspect.
Comments
comments