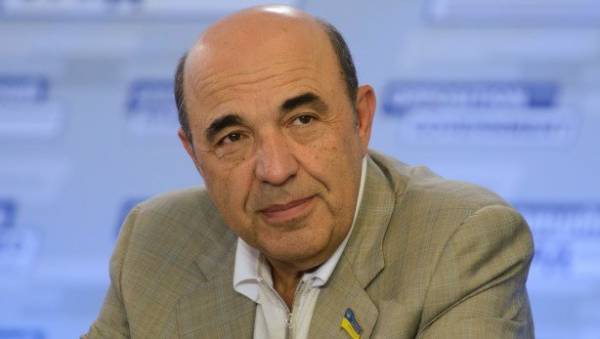 MP, head of Subcommittee on human rights, the leader of the party "For life" Vadim Rabinovich believes that the arrest of people's Deputy Mikhail Dobkin shot and on the mayor of Kharkiv Gennady Kernes. This opinion the leader of the party "For life" expressed in the "Who to Rabinovich," on the channel "112 Ukraine".
"I think the blow in the first place, was not only Mikhail Dobkin and Gennady Kernes. In Ukraine, five or six such cities, one of the most advanced – it Kharkiv, where clean streets, beautiful parks, good roads and even built subway… And that's Kernes aimed a punch… And we will fight to the mayor of the largest city did not put obstacles, and allowed to work, Kharkiv gave live!" — said the leader of the party "For life".
The politician suggested that Dobkin will be able to defend their interests in court.
"Last week I said, everything will go quietly on vacation, and Dobkin played… "Mike, you've got it!", unfortunately, it just happened. Although, I think that Dobkin in court will be able to destroy the case against him, because he remembered some old times," — said Vadim Rabinovich.
Recall, 13 July, the Verkhovna Rada gave its consent on deprivation of parliamentary immunity, the detention and arrest Dobkin.
The PGO suspects Dobkin in an intentional conspiracy of a group of persons for abuse of office and promoting fraud to seize 78 hectares of land in Kharkiv regulatory cost of more than 220 million UAH.
Dobkin himself denies all accusations and insists that the Kharkiv city Council has not adopted illegal decisions when he was mayor of the city.
On 15 July the Pechersky district court of Kiev decided to take Dobkin detained for two months and set bail at 50 million.
Comments
comments