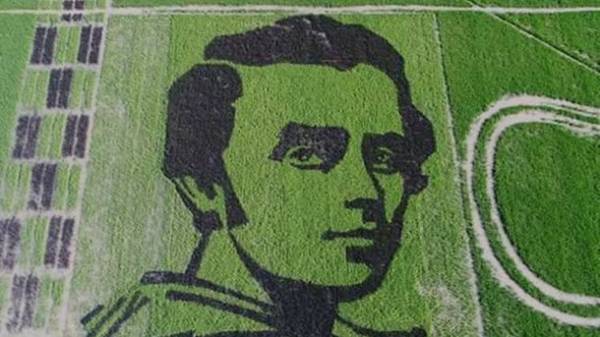 In the Kherson region of the Ukrainian farmers grew rice giant portrait of poet Taras Shevchenko with an area of 1370 sq. m.
About this Facebook said the head of the National registry of records of Ukraine Lana Vetrova.
"This portrait of Shevchenko can be seen from space. It created sowing of rice with black leaves on a green field in the Kherson region. Its authors – the Ukrainian scientists and plant breeders of Institute of rice of NAAS of Ukraine. The image area – 1370 sq. m. We were amazed by the accuracy of the transfer of all of the strokes of the portrait. A new record of Ukraine in the category "Science and technology," wrote Lana Vetrova.
See also: "Ukrainian thrill-seeker was on the rope at a record high"
We will remind, last year the Kherson farmers have grown rice giant coat of arms. Creation scientists also recorded in the Book of records of Ukraine.
Comments
comments