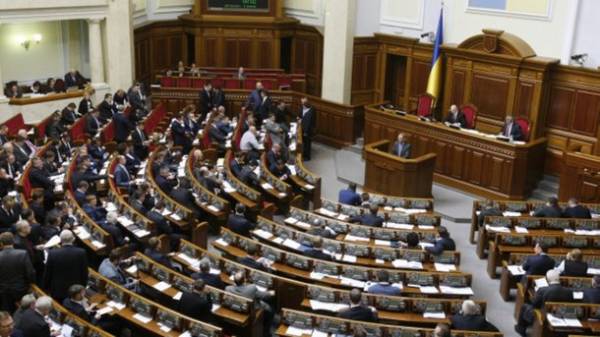 The Verkhovna Rada of Ukraine adopted in the second reading the bill No. 6427-d "On the constitutional Court of Ukraine". The document was voted by 245 MPs.
Thus, the document provides for the introduction at the legislative level of the exercise of the right of constitutional complaint; the compliance with the requirements of the Constitution of Ukraine the procedure of the Constitutional court of Ukraine, constitutional proceedings.
According to the output of the Main legal Department of Verkhovna Rada, the draft law does not meet certain provisions of the Constitution of Ukraine contain no in some cases complete mechanisms of legal regulation and is not consistent with other laws of Ukraine. It is also planned to flesh out the constitutional principles governing the activities of KSU in the implementation of constitutional proceedings, to legislate a new organizational structure of the constitutional court of Ukraine, which will enable the court to effectively exercise their authority.
See also: Catch all: what will Happy in the last working days before holidays
Note, in the revised draft improved competitive principles for the selection of candidates for the position of judge of the constitutional court of Ukraine, the clause for payment of fee for filing the constitutional complaint subjects, which it is served. The project also coordinated with the norms of the code of Ukraine on administrative offences provisions of the draft on responsibility for violation of procedure for plenary meetings in KSU; updated article, which governs the judicial determination of the period of termination of an act (its individual provisions); more formulated provisions of the bill to amend the legal position of the constitutional court of Ukraine. In addition, revised paragraphs 3 and 4 of the Final provisions of the draft with a view to addressing the issue regarding the constitutional complaints filed before the entry into force of the law.
Recall that in late June, the Parliament adopted in first reading bill No. 6427-d "On the constitutional Court of Ukraine". For the document voted 231 MP.
Comments
comments