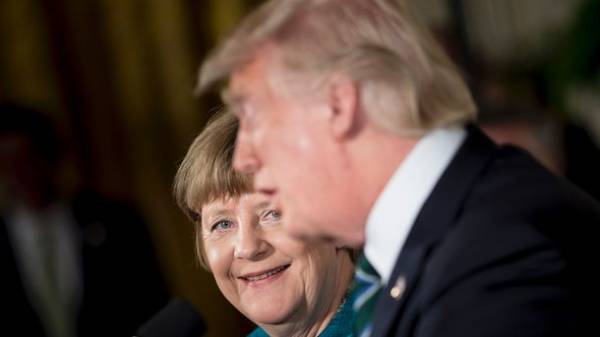 The white house denies information that US President Donald trump gave Merkel the score on 375 billion dollars. for the defense of Germany. It is reported by CNBC.
"The fact that the President, Donald trump gave German Chancellor Angela Merkel the expense of 374 billion dollars which Germany supposedly "owed" a NATO for its defense, has been flatly rejected by the White house", – stated in the message.
Press Secretary of the White house Michael Short told CNBC that this information is "false".
Anabritannica newspaper the Times, citing sources in the German government have published information that the President of the United States Donald trump during a closed-door meeting with German Chancellor Angela Merkel at the White house last week gave her account in the amount of 300 billion pounds (375 billion U.S. dollars) that Germany "needs" NATO for the defense.
Comments
comments