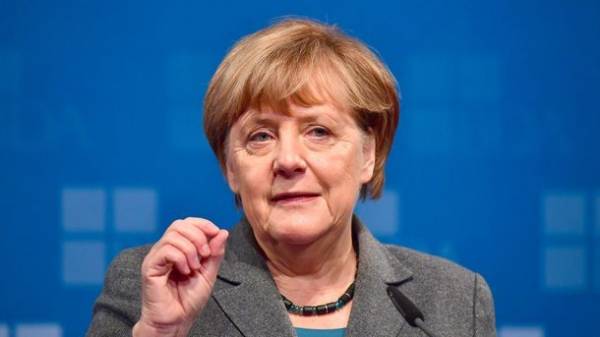 German Chancellor Angela Merkel said that Ukraine received a visa-free regime with President Petro Poroshenko. This was written in Twitter the Ambassador of Ukraine in Germany Andrey Melnik.
"Chancellor Angela Merkel stressed that if not for the personal perseverance of President Poroshenko, the introduction of a visa-free regime would be impossible," wrote the Ambassador.
2/2 Chancellor Angela Merkel has zagolosili, scho acbi not a special person naporisty President @poroshenko, suprovodzhennya besso Bulo b nemolivier pic.twitter.com/t8WYKQ9Sg2
— Andrij Melnyk (@MelnykAndrij) July 13, 2017
See also: Month bezveza: how many Ukrainians went to the EU and who refused
Miller noted that he had personally handed Merkel's words of gratitude for the abolition of visas for Ukrainians.
In addition, according to him, Merkel reiterated Germany's willingness to continue to make a decisive contribution to the search for peace in Eastern Ukraine.
As reported today by the President, the benefits of a visa-free regime have already used 100 thousand Ukrainians.
Comments
comments