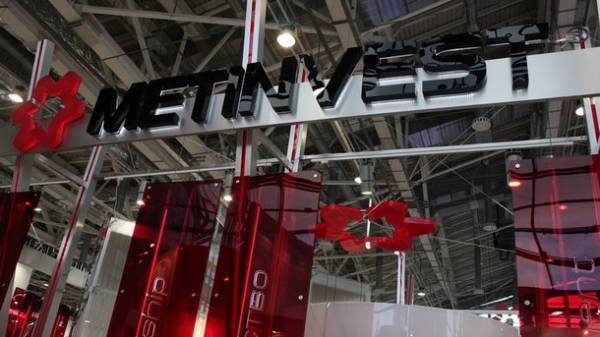 Metinvest group warns individuals and legal entities – residents and non-residents of Ukraine from illegal use of their property remaining at the enterprises captured in the temporarily uncontrolled territories of Ukraine (NCB) representatives of so-called "DNR" and "LNR". We are talking about the use of production assets of Metinvest and on the supply of steelmaking raw materials to these enterprises.
Immediately after the loss of control over assets in NKT Metinvest has informed the relevant state and law enforcement agencies on the seizure of enterprises. According to statements already instituted criminal proceedings under investigation.
The list of authorities to which letters were sent, includes the territorial authorities of the National police of Ukraine, Prosecutor's office, SBU, the headquarters of the Antiterrorist center at the security Service of Ukraine, State service of Ukraine on labour, the State service of Geology and subsoil of Ukraine, State fiscal service of Ukraine and many other ministries and departments.
Regarding the so-called "DNR" and "LNR" and their activists imposed sanctions in the form of blocking of assets and prohibition of economic activity (the introduction of the so-called "black lists") from the US, EU, UK, Switzerland, Australia and other countries. Cooperation with the unrecognized republics and their associated/ controlled by them, persons and enterprises is a violation of international economic sanctions. The companies that cooperate with individuals included in the "black" lists, may be applied to the fines, the criminal liability of officials, as well as sanctions in the form of seizure of assets and prohibition of economic activity.
Metinvest group is closely monitoring the fate of their property, control over which was lost on the tubing. If they revealed evidence of the intention of third parties to benefit from this property in Ukraine or any other country, and also the facts of use of such property or products manufactured on the production capacities of enterprises in the tubing for any purpose, the Group uses a response plan for action in the legal and communication fields.
"I especially want to warn against attempts in any way to use our assets in NKT subjects of the Russian Federation. This applies both to the export of products and equipment companies and supply them raw materials. Any of these cases is smuggling. In case of such unlawful actions against violators (companies and their management) on the basis of Ukrainian, Russian and international legislation will be initiated criminal cases, sanctions stock exchanges where listed their shares, the restrictions imposed by the international financial community," – said General Director of Metinvest Group Yuriy Ryzhenkov.
Comments
comments