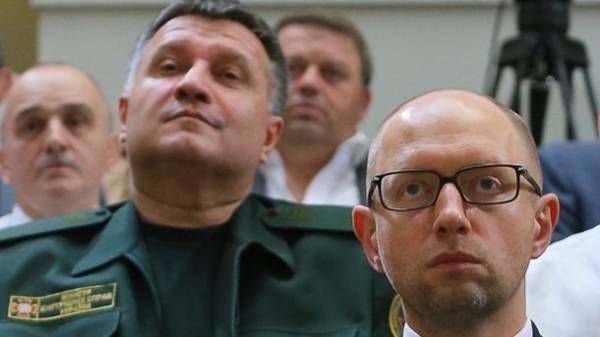 The Minister of internal Affairs Arsen Avakov addressed a letter to the Secretary General of Interpol jürgen Stock with explanations of why the leader of the "popular front" Arseniy Yatsenyuk could not participate in the Chechen war against the Russians in the 90-ies. About it reports a press-service of the interior Ministry.
It is noted that in the letter, Avakov assured Interpol that Yatsenyuk was never in Chechnya.
"In a letter to the Minister set out well-known, more than convincing facts and arguments, testifying to obvious groundlessness of the accusations against Yatsenyuk. In particular, Avakov assured the Secretary General of Interpol that Yatsenyuk had never been to Chechnya, did not participate in any armed conflicts, Russian investigators specified period lived, studied and worked at the place of his birth on the territory of Ukraine", – stated in the message.
He also explained to Rod that Russia had received "information" about the "crimes" of Yatsenyuk by torture of Ukrainians illegally convicted in Russia.
As reported, the law enforcement bodies of Russia have addressed in the Interpol with the request to declare Arseniy Yatsenyuk on the international wanted list for alleged involvement in the Chechen war against the Russians.
Comments
comments