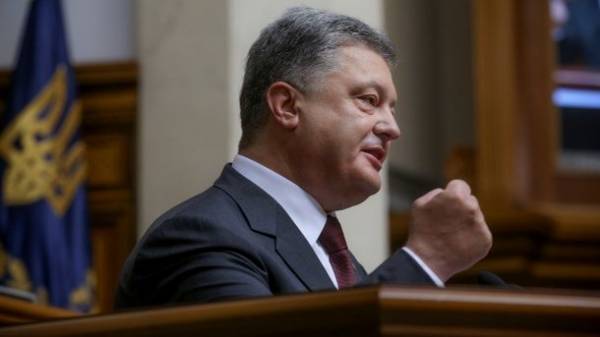 President of Ukraine Petro Poroshenko said that at today's session of the summit Ukraine-EU was discussed the issue of preparation of a long-term plan of support for Ukraine and noted that Brexit should not prevent it.
"It is important that today outlined a new strategic vision to which we aspire. We are talking about the relationship between progress on the path of reforms, which provides Ukraine and approximation of Ukraine to the European Union. Brexit should not be an obstacle to the expansion and strengthening of the EU. As the shadow of Brexit in any case should not fall on the relations between Ukraine and the EU. After all, Ukraine's intention in the future to join the Customs Union with the EU, to integrate into the Schengen area, to become part of the digital market or energy Union is a powerful incentive to implement economic and social sector and other reforms, the growth of our shared trade and investment. It is important to evaluate our intentions are not since today, but with the prospects of the future when Ukraine is ready to become a part of these ambitious projects. Now our common task is to prepare our state for this important event," he said.
Read also: EU fulfills the promises made to Ukraine – Juncker
He noted that already today it is important to begin developing a roadmap for the further European integration of Ukraine.
"We look further. Today we discussed the possibility of preparing a new long-term plan to support Ukraine, which was proposed at the summit of the European people's party (sort of Marshall plan for Ukraine), and the use of Ukraine's newly established funds external investment plan of the EU. This will be an important aid to our efforts on the path from economic stabilization to economic growth of our country. In this context, we requested the possibility of organizing in Brussels a powerful conference in the beginning of the 2018 year," the President added.
Recall, 11 July, the Council of the European Union completed the ratification of the Association Agreement with Ukraine.
Comments
comments