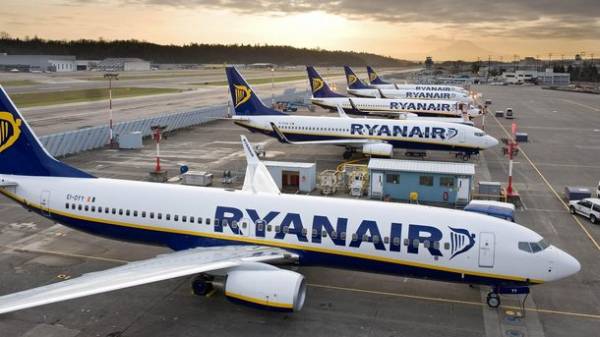 Ryanair in all countries, talks on the hard conditions and pressure on the management of airports. In Ukraine, the airline is also trying to get the biggest benefit. But the experience of the negotiations of the low-cost airline with other countries, Ryanair may return to Ukraine, the Director of the Center for transport strategies Sergey Vovk.
"Ryanair is known for its tough stance in the negotiations. They tried to put pressure on airport management to gain a competitive ticket price. The same situation was, in particular, in Denmark, Norway and other countries. This is a common style of negotiations with the airline. They want to "Borispol" airport, despite the fact that he is very atypical for them, as in all other countries Ryanair flies to so-called "second", not the main airports. In order to obtain the necessary for their prices, they take a tough negotiating position in Ukraine is reminiscent of the game in the "all or nothing". But I still think that this is not the last point in the history of this airline – this is evidenced by the Ryanair experience in other countries," – said Sergey Vovk "Today".
Recall, Ryanair believes that the "Borispol" has violated the agreement reached in March this year, the Ministry of Infrastructure with airport officials.
"We regret that the airport in Kyiv showed that Ukraine is not yet sufficiently Mature or reliable place to invest powerful fleet Ryanair", – commented on the decision of the chief commercial officer (CCO) Ryanair David O'brien (David O'brien).
The Director of "Borispol" has refused to sign an agreement with the Irish airline because of the excessive demands of the air carrier, that violated the law. The Minister of infrastructure Vladimir Omelian already declared intention to dismiss the General Director of the airport "Borispol" Paul Ryabikina for the failure of the contract.
Comments
comments