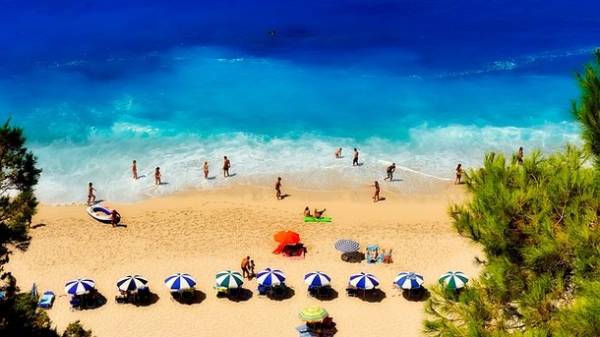 Summer is the busiest time of vacations and travel. So vacation was fun and not too burdened with additional expenses, you should get a few tricks that will allow you to save money.
How to save on accommodation, food and shopping, knows Lisa.
1.How to save on food
Buy food at local markets. So you can taste the quality, fresh, and authentic products at reasonable prices. In addition, abroad in many markets there is a very good option: right in front of you can prepare your purchase – for example, fry delicious shrimp.
Search for restaurants, menu of the day. In fact, it is a set menu consisting of first, second and dessert at a very reasonable price. And it is prepared from all the fresh, that was sold in the market.
Watch out for the locals. To many traders of mobile bins or unsightly platochek during lunch, a queue for branded street fast food.
2. How to save on accommodation
If you are traveling with family, is to rent a Villa, house or apartment. It may be more profitable, and, in addition, adults and children will have separate bedrooms, as well as the opportunity to cook dinner for the whole family in your own kitchen.
If you search on the hotel booking site, pay attention to the tooltip. They will know how many available rooms left for the dates and how much you can save if you joined the trip. In the beginning of the search list are often offers discounts of up to 75%. Sometimes as a bonus the hotels offer free Breakfast.
3. How to save on excursions
Ask free maps at the tourism offices. Here you can also find useful leaflets, coupons, discounts in restaurants and shops. Go on a free tour. It happens all the tourism offices. Information about these tours appear on the official websites of the cities collected or specialized resources.
Download on mobile free audio guides. This will significantly help save on vacation tours. Visit museums. Almost all famous museums have days or hours free of charge. More detailed information is available on the official websites of the museums.
4. How to save money on shopping
A small discount is often given to foreigners in large shopping centers and Department stores. To obtain it you need to go to the information Desk and present your passport.
System tax-free helps save on holiday on purchases abroad up to 19%. The main thing – not to forget the scheme of action: buy in one store for a certain amount (different in each country), asking to issue you a form before departure to the customs office stamp and get the money at the point of return.
Outlets all-year-round discounts of up to 70%. A great guide to the shops in the world – on outletov.net.
5. How to save on communication
Buy international sim (GlobalSim, "Goodline", Simtravel etc.). Its advantage is that even with zero balance it is not blocked. Best calling rates to Italy, Spain, France, etc. Exotics – expensive.
To purchase a card of local mobile operator makes sense, if the country you're staying for more than a week. Negative – a lot of formalities for registration (passport and other documents).
Free calls via Skype or Viber. But you will need to connect to Wi-Fi. For example, in hotel or restaurant.
Please note that some hotels (especially resort areas) charge extra for wireless access.
Comments
comments