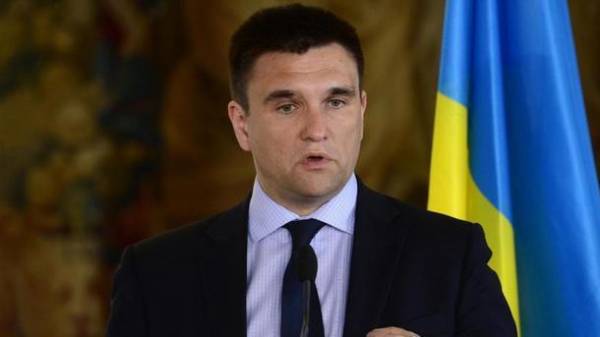 The Minister of foreign Affairs of Ukraine Pavlo Klimkin believes that the appointment of Kurt Volker (Kurt Volker) the U.S. special representative on Ukraine will give a new impetus to the settlement of the conflict in the Donbas.
"I think his appointment will enable us to obtain new dynamic about which you will hear in the near future. Yesterday I had a very long meeting, we discussed many of the next steps. And the United States – what yesterday said Rex Tillerson (U.S. Secretary of state – ed.) will work very closely with us and with the "channel format", so that's what you need to understand," he said at a briefing on Monday in Kiev.
Klimkin called Volcker a man who "understands the realities of our region, understands very well the nature of the current Russian government".
"This is a man who always had a consistent position, and most importantly – relevant experience," said the Minister.
As reported, on July 7, 2017 it became known that the Secretary of state Tillerson has appointed former US Ambassador to NATO Volcker special representative for Ukraine.
Comments
comments