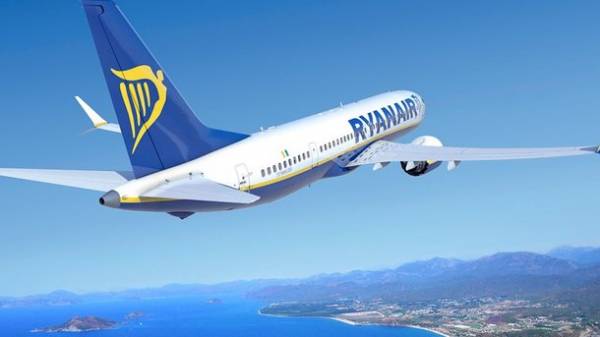 10 Jul Irish airline Ryanair stated that it did not agree with the "Boryspil" and cancels all flights to Ukraine scheduled for September-November of this year. We will remind, on March 15, the low-cost airline announced seven routes from Lviv and four from Kiev.
Insufficient demand for tickets from Ukraine – may be one of the reasons for leaving the airline, says the Director of consulting company Friendly Avia Support company Oleksandr Lanetskiy.
"If Ryanair closes all flights from Ukraine, it means only one thing – they do not see the market. It is necessary to understand that the cost of the flight starts from 50 euros. If they sell cheaper tickets and do not receive a subsidy, it means that they sell them in the negative. Even a week ago it was full of tickets for 30-40 euros. This means that not even sold out cheap tickets, expensive tickets do not sell. I think once they closed, so they do not see a market. This suggests that the Ukrainian market is not ready yet. If everything was good, as we imagine, no one would have closed. Yes, povozmuschalis, but it certainly would not have closed flights from the city – have signed the Treaty, agreed by all, received all conditions", – told the "Today" Lanetskiy.
We will remind, the airline Ryanair announced the cancellation of their planned entrance to Ukraine. In its statement, the airline expressed regret that the airport of Lviv became the victim of a decision "Borispol" and promised to return money for the sold tickets. Earlier the General Director of "Borispol" Pavel Ryabikin said he did not intend to sign a contract with a leading European low-cost Ryanair, until you have removed all the differences in the clauses: "I can say as a Manager of state-owned enterprises that the contract is not profitable for us", – he said.
However, the head of the Lviv airport named Daniel Galitsky Tatiana Romanovskaya lays the blame for the failure of the flights of Ryanair in Ukraine head of the Kiev airport "Borispol" Paul Ryabikina.
Comments
comments