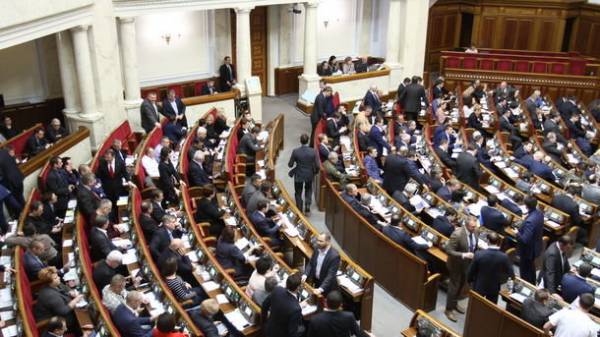 Today the Verkhovna Rada will work long enough for you to consider all five performances on the deputies about removing them intact. For the extension of the voted 233 MP, reports "RBC-Ukraine".
As you know, submitted to the Parliament the submission on the Oles Dovgy, Yevgeny Deydey, Andrey Lozovoy, Maxim Polyakov and Borislav Rosenblatt.
"I will ask the room, so we continued the evening session to the consideration of all views on the lifting of parliamentary immunity", – said the speaker of Parliament Andriy Parubiy.
See also: Lutsenko has asked to postpone consideration of the removal of immunity of deputies
He also stressed that he could not put to the vote presentation to MPs in the session hall if will not the attorney-General.
"I want to let everyone know, I as the Chairman of the Verkhovna Rada is not entitled to begin (the examination of submissions. – Ed.) without the presence of the Prosecutor. I suggest to wait for the Prosecutor, at least two views. I am advocating that we consider all five issues," – said the speaker.
According to Parubiy, the consideration of a single performance can last up to six hours, thus the Parliament can continue work until 21:00.
As previously reported, performance on the removal of immunity and criminal prosecution of MP Mykhailo Dobkin will consider on July 12.
Comments
comments