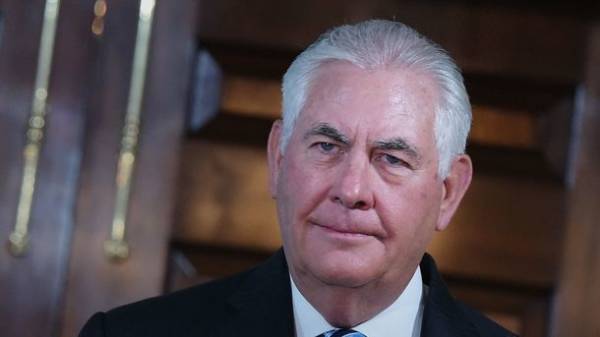 U.S. Secretary of state Rex Tillerson believes that the main condition for attraction of investments to Ukraine is the implementation of anti-corruption reforms. He stated this after a meeting with President Petro Poroshenko, reports Interfax-Ukraine.
According to him, if Ukraine manages to attract investments, it will automatically create more jobs.
"We discussed the importance of implementing anti-corruption reforms, because it is also a very important element to attract foreign investment that will create additional jobs for the citizens of Ukraine and to develop the economy," said Tillerson.
According to Secretary of state, of particular importance in this context is the selection of judges of the Supreme court, and the creation of an anti-corruption court in Ukraine.
As reported, Ukraine is seeking to deepen cooperation with China, which is the market, and a major source of credit, and a prospective investor.
Comments
comments