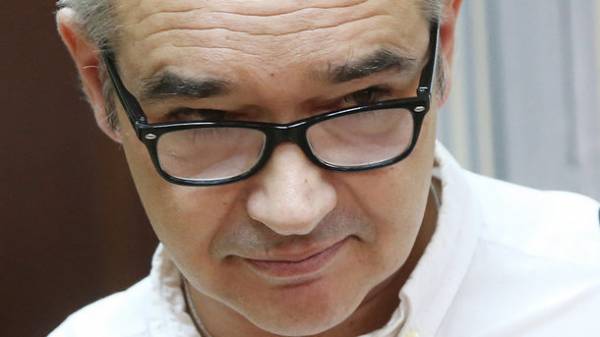 As it became known today, the famous Russian blogger Anton Nosik died in the night of 9 July, and it was caused by sudden cardiac arrest.
In Russia honored the memory of famous journalist and blogger, expressing his condolences.
For example, Prime Minister Dmitry Medvedev called him a pioneer of the Russian Internet.
"My condolences on the untimely passing of Anton Nosik. He was a true professional, a pioneer of the Russian Internet, bright and talented person. His name is associated with the creation of a well-known Internet resources and projects, which are popular with people of different generations and beliefs. He took a lot of time. The bright memory of him," wrote the Russian Prime Minister in Facebook.
Chief editor of radio station "Echo of Moscow" Alexei Venediktov said that the death of a blogger is a big loss for the Internet industry.
"A great loss for the industry and the country, because Anton — he guessed that would be on the Internet. He was right and showed the way. Nobody, except him, that is forward seen. We see this in the fact that he did as he was ahead of time… that's still a loss, in addition to friendships, the loss of what he could see, and now can not see. And we lost," said Venediktov.
Blogger and public figure Dmitry Ternovsky dubbed the Nose a symbol of the Russian Internet.
"Regarding the professional part, Anton Nosik is a synonym of the Russian Internet. So I don't even see the point to discuss what he was doing, because everything connected with the Internet, one way or another connected with Anton Nosik," said Ternovskiy.
Blogger Varlamov: "It was the man who interacted with all, could find language with any person, was absolutely non-contentious, sociable, many people he was acquainted, many were reconciled. And if you need somebody to meet you all went to Anton Nosik. Because he knew, I think, all and all he was able to maintain a good relationship."
In turn, the spouse of the Spout, said that the cause of death was sudden cardiac arrest at a friends cottage.
Now the Investigative Committee of the Russian Federation inspects upon death of the blogger.
At the same time, it is worth noting that the Russian blogger was celebrated and scandalous Ukrainophobic statements. He called Ukrainians "cancerous cell"that are supposedly "happy" the crash of a Russian military Tu-154 plane over the Black sea.
And in October last year, Anton Nosik , was found guilty of extremism for publishing on his page in the social network of an article entitled "Wipe Syria off the face of the earth", which he posted October 1, 2015.
Comments
comments