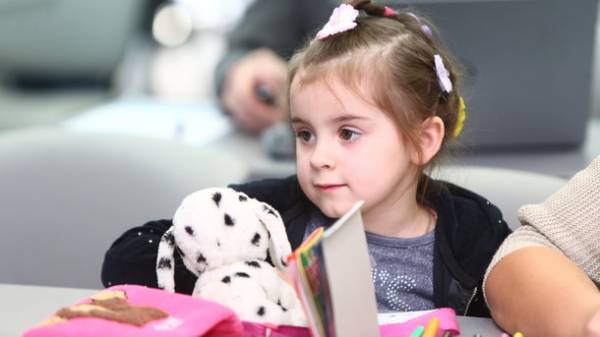 The humanitarian centre of Rinat Akhmetov in the framework of the project "Rehabilitation of the injured children" continues to provide assistance to children of Donbass who were wounded during the fighting. These children have the opportunity to undergo rehabilitation in sanatoria of Ukraine, among them "Great meadow" in Zaporozhye.
The resort has arrived 5-year-old Milan Abdurashitova from Mariupol. During the shelling in January 2015 baby lost mother, who has covered the daughter herself. Milan amputated leg. Now she gets used to the prosthesis and is undergoing another rehabilitation course which will help her recover psychologically and to strengthen muscles.
"Thank you Gustabo that supports us. Milan just crossed the threshold of the sanatorium, said, "I love it here!". We are well met, fed, settled. Already the doctor has worked with us – made appointments, planned procedures," says the grandmother of Milana Olga Abdurashitova.
This year the project "Rehabilitation of the injured children" Gustaba Rinat Akhmetov six children have passed the 21-day complex restorative treatments in sanatoriums. Until the end of June the planned arrival of three more children.
"The humanitarian centre of Rinat Akhmetov pays special attention to children injured in the fighting. During the implementation of the project, 65 children have received assistance to sanatorium-resort rehabilitation and technical AIDS – orthoses and prostheses", – said the Manager of the direction "Targeted aid" Vladislav Denisenko.
Comments
comments