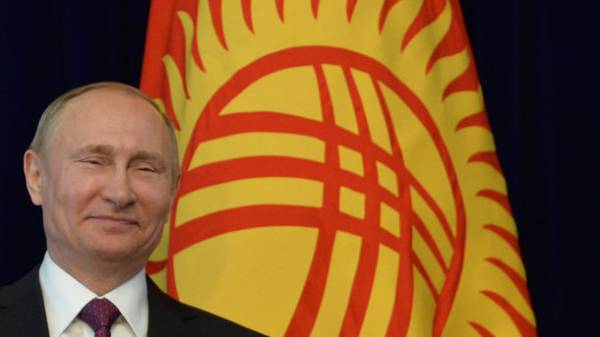 Russian President Vladimir Putin believes that Russian natural gas has "absolute advantage" in the European market compared to the us liquefied natural gas (LNG). According to an UNIAN correspondent in Russia, about Putin said at a press conference in Hamburg at the end of the G20 summit, responding to a question as he took the reports that the US President Donald trump during a visit to Poland on 6 July declared readiness to supply liquefied natural gas to Europe.
"I appreciate this is highly positive because a healthy competition is all good. We favour an open market, a healthy competition", – said Putin.
He noted that trump during his speech at the summit said that America stands for an open, fair competition. "By the way, when I spoke, this thesis is supported. We are quite happy, because today, if it is so open and fair competition, unaffiliated with politics and without the use of political resources, then it's fine with us. Because today, it is quite obvious, any expert will tell you this: the cost of production and delivery of liquefied natural gas from the United States in Russia is much higher than our LNG, and is not comparable to the cost of pipe Russian natural gas," – said Putin.
According to him, Russia in this matter would be "an absolute competitive advantage." "And so it remained, our market participants should work to retain these competitive advantages," – said Putin.
As reported, on 6 July, President of Poland Andrzej Duda said that he had discussed with the trump question of supply of liquefied gas from the US to neighboring European countries. At the beginning of June in Poland arrived first tanker with liquefied gas from the USA. Currently, Poland is working on a long-term contract to supply LNG from the US to refuse of Russian gas exports.
Comments
comments