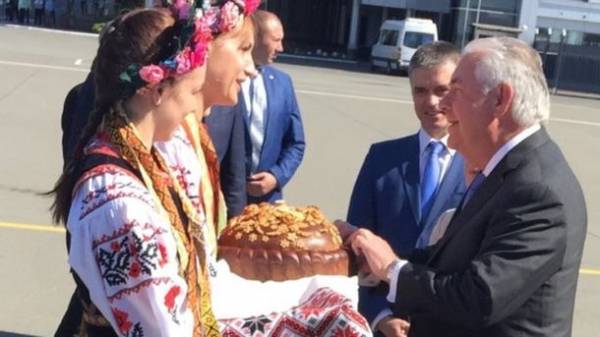 Secretary Rex Tillerson after arrival in Ukraine met at the airport "Borispol" were met with bread and salt.
As soon as the us diplomat for the first time stepped on Ukrainian land, he was met by Ukrainian tradition with bread and salt. Judging by the photos he liked.
Note that this is his first visit to Ukraine. As previously reported, U.S. Secretary of state will meet at 13:00 with President of Ukraine Petro Poroshenko.
After meeting with the Ukrainian leader, Tillerson also intends to communicate with young reformers from government and civil society.
Also, the U.S. state Department reported about it the head of the American foreign Minister would speak with Poroshenko, what topics will be raised.
Comments
comments