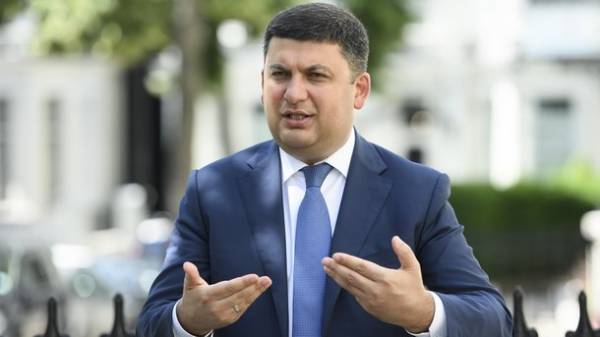 Prime Minister of Ukraine Volodymyr Groysman said that the humanitarian problems in Ukraine caused by Russian aggression.
"We have a fairly high level of our cooperation on humanitarian issues, we appreciate the humanitarian assistance. Perhaps we need to address the question of how to increase the size of this assistance or to implement new solutions for emerging problems that we have," – said Groisman during the meeting with the UN Secretary-General antónio Guterres in Kiev on Sunday.
The Prime Minister stressed that the existing in Ukraine the humanitarian problems caused by the disrespect of the Russian Federation to international law and its aggression.
"We are dealing with the humanitarian problems it is because Russia has decided to abide by any rules, do not respect the sovereignty and to wage war against the democratic world, in particular against Ukraine", – said the head of Ukrainian government.
Groysman reminded that due to Russian aggression, 1.7 million residents of Ukraine were displaced.
Comments
comments