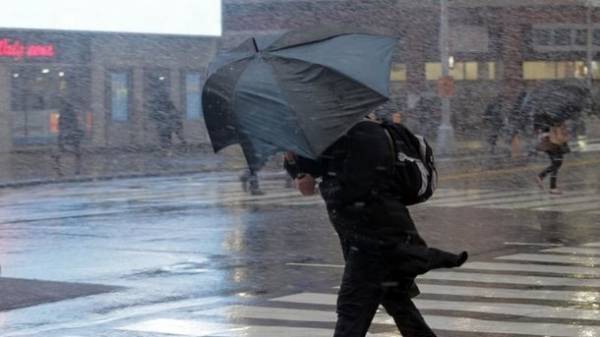 Ukraine is not this weekend will cover rains with thunderstorms, however, alternately – July 8 on the West, 9th in the North and East of the country, reports Reuters.
8 Jul
So, in the Western regions of the country are expected rain and thunderstorms. The day temperature will be 21-23 degrees Celsius during the night on average only 10-12.
But the rest of the Ukraine will be Sunny, but temperatures will be moderate. In the Center, on the North and East will be 21-23 9-12 day and night
Highest temperatures will be in the South of the country. There is expected to 24-26 degrees Celsius at night to +17. No precipitation.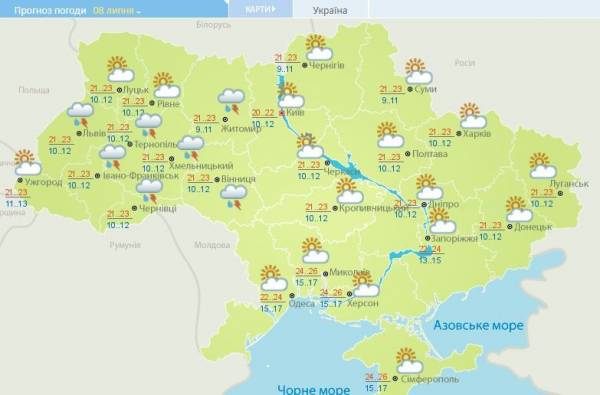 9 Jul
Sunday rain moves from the West to other regions of the country, but will be swapped.
For example, rain will be in the Zhitomir and Kiev in the North, and partly in the East (Donetsk) and the South (Kherson, Zaporozhye). In other regions it will be Sunny.
The temperature will not change in comparison with Saturday. The West will be 21-23 day or night 10-12, in the Vinnytsia region to 14.
In the Central, Northern areas and the North-East will be a maximum of +23 and +12 in the night. In the East 21-23, at night to +12.
Highest temperatures again in the South: 24-26 day or night 15-17, and sometimes up to 18 Celsius.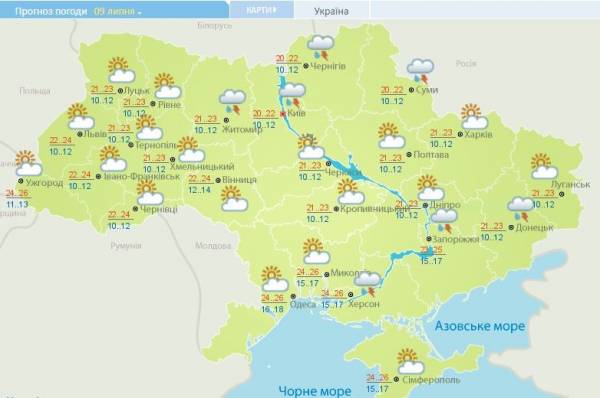 Comments
comments