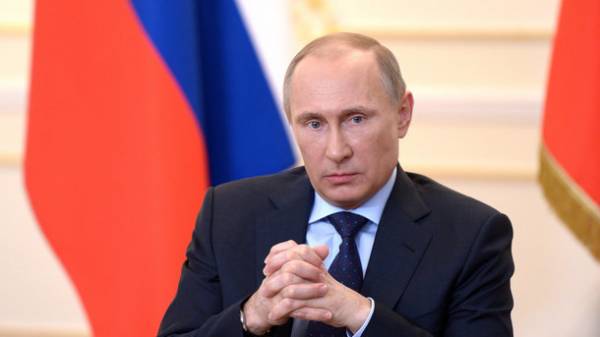 Ex-Minister of defense Oleksandr Kuzmuk believes that Russian President Vladimir Putin has pushed for the conflict with the Ukraine, members of his entourage. This was told on air of TV channel "112 Ukraine", the former Minister of defense Oleksandr Kuzmuk, the "GORDON".
According to him, Ukraine has failed the foreign intelligence Service and Main intelligence Directorate of the General staff of Russia.
"Putin was presented untrue information about the fact that Ukraine will fall, and instead, she rose, and stood a strong young patriots, women began to knit camouflage nets, children can draw pictures and everyone went to fight, knowing that they were going to die – that he did not expect," – said Kuzmuk.
On the question of whether the Russian leader has pushed for an adventure in Ukraine, he replied: "of Course." The General added that Putin understood it as "he is a shrewd man".
As stated yesterday the President of Ukraine Petro Poroshenko, war in Donbass – not in the interests of Putin. According to him, the Russian leader is quite unpredictable, it can begin to act anywhere.
Comments
comments