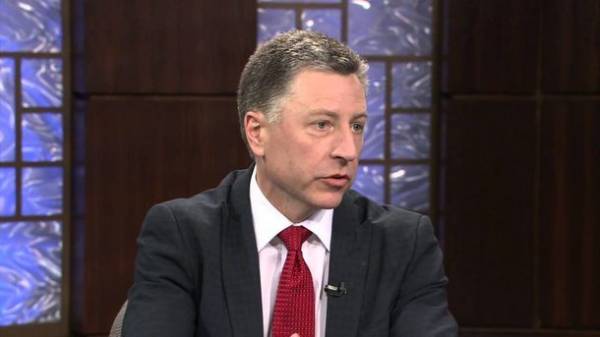 Secretary Rex Tillerson has appointed former U.S. permanent representative to NATO, Kurt Volker, special representative for Ukraine. This was announced by the representative of the U.S. Secretary of state Robert Hammond.
Walker will coordinate the efforts of the Department of state on conflict settlement on Donbass.
Observers note that this appointment is announced on the background of weak progress in resolving the conflict in the East of Ukraine, as well as in the day must pass the first meeting of the presidents of the United States and Russia Donald trump and Vladimir Putin.
The position of special envoy for Ukraine, the U.S. state Department created for the first time. Earlier issues of Ukraine in the American foreign Ministry supervised by the assistant Secretary on Affairs of Europe and Eurasia Victoria Nuland.
Nuland is quite often met with Russian presidential aide Vladislav Surkov. He is called the architect of annexation of Crimea, separatism and the subsequent Russian intervention in the Donbass.
Comments
comments