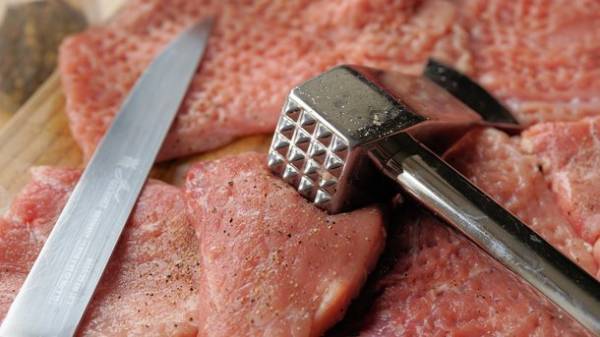 For a month the price of pigs in live weight in Ukraine has increased by 10% – up to UAH 44 to 46 per kg. Such calculations were made by analysts of the Ukrainian club of agrarian business (ASTP).
"Prices for pork in Ukraine weekly hit records, and as of 16 June, the price of bacon pigs breeds in live weight was 44-46 UAH/kg, which is 10% higher than at the end of may," experts say.
The price of live pigs began to grow from the end of February this year. "Now the price of pigs in live weight are 42-47 UAH/kg, depending on category and region, and edged side is 79-80 UAH per kg," – said in ASTP.
Farmers explained that the record growth of prices for live bait due to several factors, in particular, a significant reduction in the number of pigs in 2016-2017 "the Reasons for the market operators call the low profitability of the business and the spread of African swine fever (ASF)", – said UCAB.
See also: Breeders frighten Ukrainians shortage of meat
We will remind, according to official statistics, in early 2015 the total population in Ukraine was estimated at 7.3 million head in 2016 – 7,1 million head, and by the beginning of 2017 has decreased to 6.7 million head.
In Poltava and Odessa regions of an outbreak of ASF was recorded in late may, the plague recently noticed in Transcarpathia. Experts predict that this year the plague will remain and may cause the state budget of Ukraine more than 1.5 billion UAH of losses. Of ASF on imports of Ukrainian pork has refused Moldova, Romania and Armenia.
Comments
comments