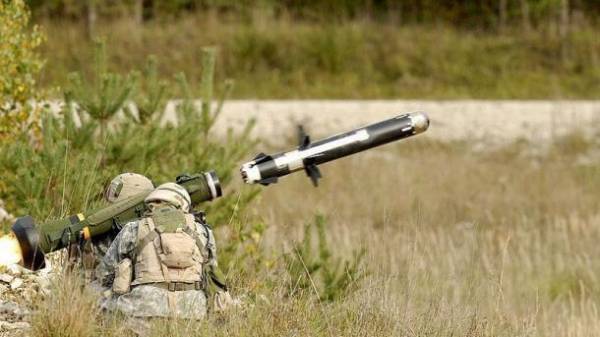 The current American administration has not yet taken a decision on granting Ukraine lethal weapons. This was stated by U.S. state Department spokesman during a telephone briefing, transfers "UKRINFORM".
In the United States do not exclude that such a decision can be made that Ukraine could defend itself against Russian aggression.
"We would not exclude that will provide such weapons to Ukraine, but we have not yet decided this issue", – said the representative of the state Department.
Also the representative of the diplomatic Department said that the United States knows about the desires of Ukraine.
"The talks President Poroshenko when he was here in Washington, cover the whole spectrum of cooperation in the field of security between the U.S. and Ukraine. Therefore, the desire of Ukraine are well known to us, and our position continues to be in the stage of making decisions," he added.
Recall that in the draft Federal budget of the USA in the 2018 financial year provided military assistance to Ukraine. So, in late June, the U.S. Senate Committee on the armed forces approved a draft defense budget, which Ukraine relies $ 500 million.
In turn, the representative of the Pentagon Jeff Davis has previously stated that the USA do not exclude that in the future will provide lethal defensive weapons to Ukraine. In the Ministry of defence of the USA has said that plans to provide lethal weapons are evaluated in each case.
Comments
comments