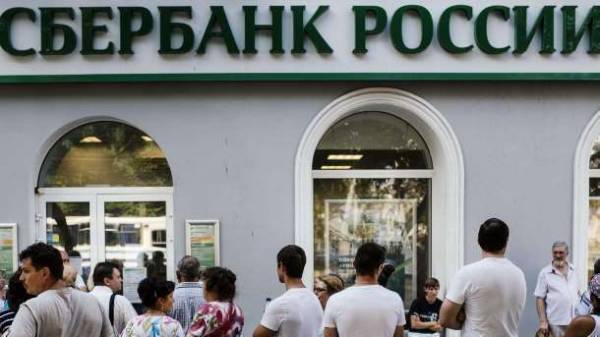 The financial institution subsidiaries of the Russian Sberbank in Ukraine, intends to enter the Ukrainian market. This was stated by the Chairman of the Board of Bank Herman Gref, transfers "Interfax-Ukraine".
According to him, Sberbank is actively seeking ways of an exit from the Ukrainian market.
He also said the ban on interbank transactions between the Ukrainian subsidiary Bank of "Sberbank" and the parent structure of the discriminatory decision.
We will remind that on March 16 the President of Ukraine Petro Poroshenko enacted NSDC decision on sanctions against the banks with Russian capital.
NSDC has instructed the National Bank of Ukraine and the security Service of Ukraine during the day to make proposals for sanctions against banking institutions in which the capital is the share of state banks in the Russian Federation.
Under the sanctions were Sberbank, Ukreximbank, VTB Bank and BM VS Bank. The sanctions imply a ban on any operations in favor of the parent banks, including interbank loans, deposits, purchase of securities, prohibition of dividend payments and other operations.
The reason for this decision was the agreement to serve the customers with the unrecognized by the international community and Ukraine "passports" so-called "DNR" and "LNR".
Comments
comments