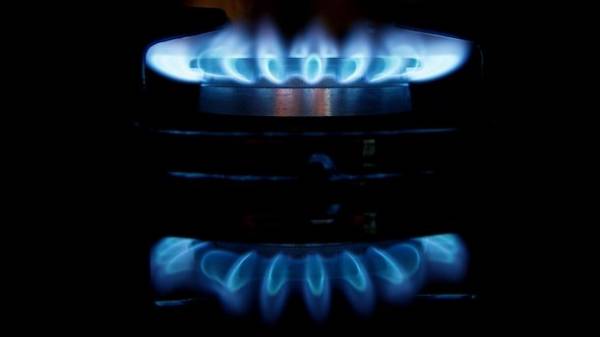 For the first six months of 2017, a group of "Naftogaz" paid to the state budget of 67.5 billion UAH of taxes and dividends, while the state still has not funded nearly 20 billion targeted subsidies. This is with reference to operational data of 4 July 2017 reported in the press service of "Naftogaz".
"This payment amount more than sufficient to Fund government subsidies for the protected gas consumers", – noted in the company.
According to the report, in the first half of 2017, the cost delivered to "Naftogaz" of gas, which should be funded through targeted subsidies, amounted to 49.2 billion.
However, from the state budget to customers ' accounts as of the end of June received only 29.5 billion UAH, and targeted subsidies amounting to UAH 19.7 bn remain unfunded, said "Naftogaz".
Naftogaz notes that the "persistent and significant delays in payments for already delivered to consumers within the resource represent a significant risk to the accumulation of reserves of gas necessary for the safe passage of the heating season 2017-2018".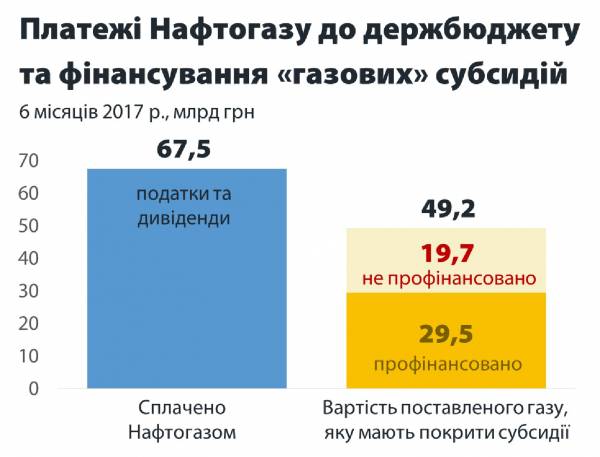 Infographics: the press service of "Naftogaz"
Recall that the debts of the state over the subsidies were one of the reasons why kiyani in several districts of the capital in June remained without hot water.
As reported, on may 30 UMG "kievtransgas" stopped supplying gas to Kyiv CHPP-6 due to debt for gas and its transportation, resulting from debts of state subsidies, as well as incomplete calculations of consumers and the state for heat and hot water.
As explained by the head of the Supervisory Board of "Kyivenergo" Ivan Plachkov, the duty of all consumers (households and businesses) for heat was in June, UAH 4.8 billion, of which government debt is about 2 billion UAH (uncompensated benefits and subsidies as of June 1 – 1.3 billion UAH).
Comments
comments