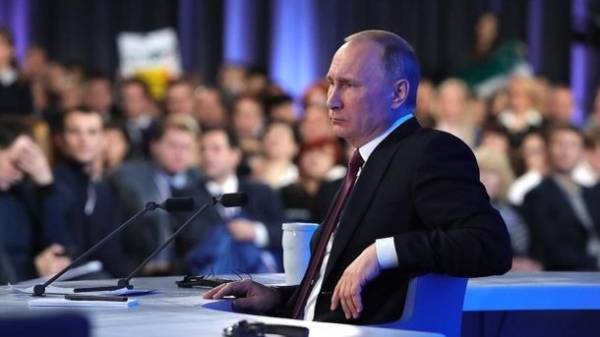 The organizers of the "direct line with Putin" does not have any rehearsal questions for the President. This was stated press Secretary of Russian leader Dmitry Peskov, Interfax reports.
According to him, with the invited people is just instructing how to pass the "straight line".
"It's wrong to call some rehearsal, here rehearsals is absolutely impossible. How will the course of the program, depends on the President, from the leading. It is absurd to call a rehearsal, because there is nothing to rehearse. This is not a briefing and information meeting, people should know – many came from other cities where he came, how will transfer, how it is organized", – said Peskov told reporters, commenting on media publications on "straight line" instruction and rehearsal.
He noted that the "straight line" invited basically and civil society activists, and the characters of the materials of the First channel and TV channel "Russia" that has manifested itself in the people and instruct.
Recall that a straight line with Putin, during which Russians will be able to ask their question to the President of the Russian Federation, will be held tomorrow, June 15 at 12:00 Moscow time.
Comments
comments