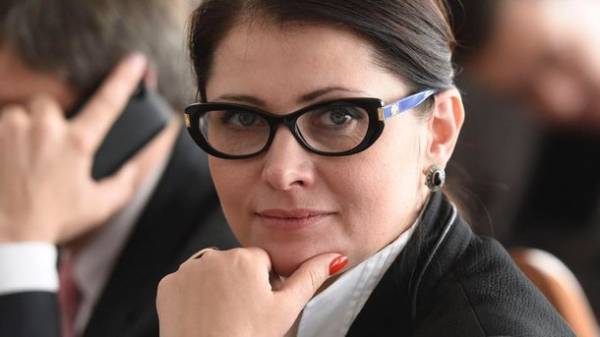 Russia implements several ways of occupation and militarization, providing different models of governance and development in the occupied territories, said the head of the Permanent delegation of the Verkhovna Rada of Ukraine to the NATO parliamentary Assembly, MP of the faction "Block of Petro Poroshenko" Irina Friz.
"Everywhere creates a new type of stratified society, where the layer of "security forces" is one of the most high. Creating a new type of stratified society lays the foundations for long-term changes in all social groups. It separates occupied territory from the rest of the state against which the aggression was committed, because it professed democratic values and another type of public relations. In turn, this lays the Foundation for significant complications in the event of a probable future de-occupation," said Frieze, in his presentation "Militarization of the occupied territories: a factor of destabilization of the Euro-Atlantic region and the mechanism of geopolitical influence" at the international conference "Ukraine-Solidarity of NATO."
At the same time, the Russian leadership is not interested in stable economic and social development of the occupied territories, which have no prospects of entering the Russian Federation.
"Russia needs an impoverished area of business and militarized power, fused together. Such occupied territory, even with the presence of quasirandom representative government will be completely dependent on Russia. Accordingly, its human resources, territory and status, you can use more effectively an unlimited period. The center of making decisions in the Kremlin does not need a strong local elite, but, by and large, there is no difference in the name of the leader – the main thing that this man was completely dependent on Russia, controlled and understood her and was not so strong to become independent and influential at the regional level", – stated in the text of the report.
In addition, the MP noted that the process of accommodation of the occupied territories strike forces and weapons of mass destruction is a threat to the Euro-Atlantic space.
"According to our estimates, Russia places a shock force only in those territories which, according to the plans of the military-political leadership of the Russian Federation, shall enter or have entered into structure of Russia. If there are signs of accommodation PTRC, RK anti-ship strike aircraft on the territory of Crimea and South Ossetia, the deployment of such funds in Transnistria, Abkhazia and especially in the Donbas is not happening. It is obvious that the question of control of territory, loyalty of the local population, the future plans of the Kremlin on the territory and security are decisive for the arrangement of this type of weapons," said Frieze.
Comments
comments