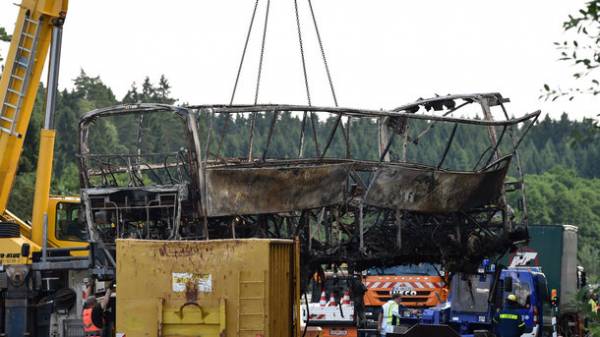 Seniors are among 18 killed in a traffic accident involving passenger bus in Bavaria in southern Germany, said on Monday the online portal of German magazine "Focus".
The exact number of elderly people who were in the bus at the time of the accident is not yet known.
Meanwhile condolences to the families of victims of road accidents expressed German Chancellor Angela Merkel.
"In these hours of our thoughts are with their families," said Merkel to reporters in Berlin.
The condolences were joined by the Prime Minister of Bavaria, Horst Seehofer, who visited the scene of the tragedy.
Earlier it was reported that the bus in which there were 46 passengers and two drivers got in an accident in Bavaria and caught fire. The accident killed 18 people. Another 30 received injuries of varying severity.
Comments
comments