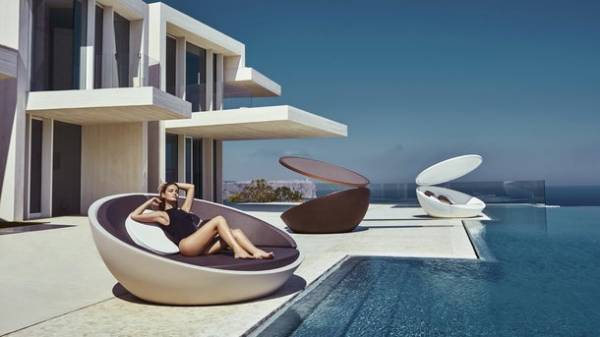 Patios in apartments and townhouses, country houses, terraces and balconies of city ordinary Ukrainians are eager to make a cozy and comfortable. For example, to air to drink a glass of wine at the table or sit in a rocking chair, which then will not need to bring them in.
The furniture is cheaper, lighter in weight and smaller in dimensions than the interior. It is now possible to buy almost in all supermarkets, construction and spetsmagazinah, and even on the slopes. And the purchase is very hit on the wallet: a couple of outdoor chairs and a small table can be purchased for UAH 900-1500, and an outdoor sofa for 12 thousand UAH.
How to make the right choice, we told the salesman in the office "garden Garden" Eugene Simko and landscape designer Yuli Vorontsov.
FEATURE WICKER OR WOODEN CHAIRS
Natural wicker furniture from domestic production, as a rule, from the vine that grows across the country, and imported — made of rattan (a tropical rattan). When choosing a furniture, carefully inspect the nodes that have load: bends back and armrests. The twigs should be no cracks, leads, breaks in small tangles or black spots. The problem with natural wicker furniture, in poorly dried sticks, dosha already in your home will begin to crack. Therefore, the bars should not be wet or "live" to the touch.
Sit on a chair or car seat: it should not creak, to distort or unstable stand. A uniform layer of paint on the vine or rattan — a sign of quality. Unpainted material necessarily reveal the varnish: it is his protection as it destroys the moisture that it absorbs. Natural wicker furniture is afraid of the rain and direct sunlight, so good for terraces, pavilions and balconies. For an awkward set of table and two chairs be prepared to give 1,5—4 thousand UAH.
Large benches and tables made of wood — teak, beech, larch or oak suitable for large venues and interiors in ethnic style. Choosing benches and tables, draw on them with the palm: the tree should be well polished and not have notches. Cracks and knots — low, texture of the wood is to be viewed, and parts, which account for load, needs to be reinforced. Better if it was metal nails or staples. The tree definitely treated with a protective impregnation and varnish. The light wooden chairs and tables from rails will last more than one season. When buying, inspect the rails — they should not be cracked, and fixing reinforced metal. A set of wooden furniture (a table and two benches) will cost 4-8 thousand UAH, from rails — to 1200 UAH.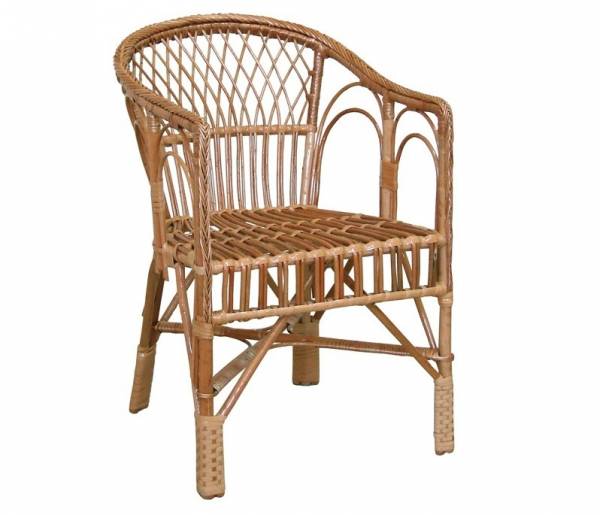 Twist in fashion at all times
UNNATURAL INCREASINGLY COMING INTO FASHION
Furniture made of artificial rattan, and plastic — lightweight, durable and not fussy. But not so presentable as natural. Rattan blends well with the frame made of metal and plastic chairs and tables of regular geometric shape look better and more expensive counterparts with florid and smooth curves.
Choosing plastic furniture (rattan or plastic original), pay attention to its thickness: the thicker, the longer it will last. Choose furniture with the overall family member, the legs of the chairs don't have to leave, when he sit down, and arms — much to disperse in different directions. Any visible flaws material: scratches, chips, cracks, dents or holes — a sign of poor party. Expensive plastic looks juicy, bright and natural shades. For the plastic kit will have to pay from 500 to 2000 UAH.
Metal garden furniture with soft cushions, which will have to be removed during rain. Forged parts are beautiful, but the metal needs to be combined with stone or wood, otherwise it is cold. Choosing a metal set, pay attention to the joints: should be thickened and durable spike. Legs of chairs and tables are thick and symmetrical, and the objects themselves — a steady and heavy. Inspect all surfaces for corrosion and if the product is painted, the paint layer must lie evenly. Metal furniture is not afraid of bad weather and good for the grounds in the garden or under the open sky. For a set be prepared to give 1,7—5 thousand UAH.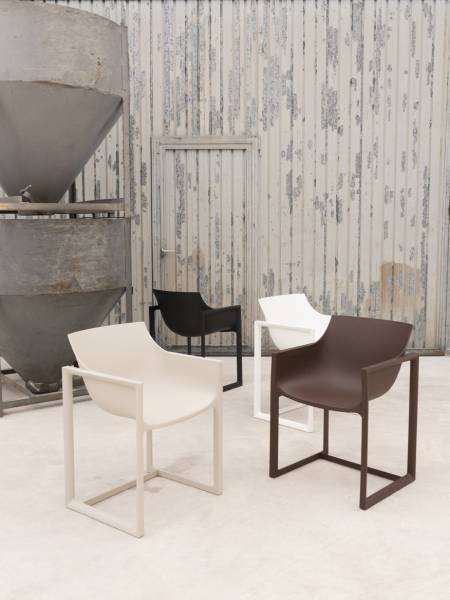 Stylish plastic
IT'S ALL IN THE STYLE
Selecting patio furniture, remember that it is the most vulnerable to direct sunlight, high humidity, wind, temperature changes. Especially if you are planning to furnish a relatively open area. It is necessary to abandon attractive sofas with pillows, soft or thin the canopies on the swings and over the sofas — the first thing that suffers from the weather.
The furniture needs to be practical first, then functional and only at the end — classy and beautiful. Picking up a small table with chairs for the exterior, try not to deviate from the style interior. If the interior (villas, houses, apartments in a townhouse) is made in a modern style, it is more suitable plastic, metal (but not heavy forged) or a light wicker furniture with simple shapes. For classic interiors furnishes a wood yard, also the wicker furniture, but more pretentious forms, or wrought-iron elements ceramic or stone such as ceramic counter tops.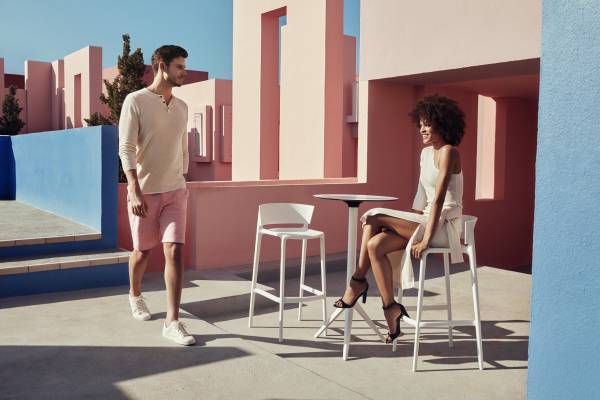 Modern and lightweight plastic
WHERE TO BUY
For the purchase of garden furniture go to specialized horticulture, landscape centers or garden departments of building supermarkets. They work directly with manufacturers or importers (Indonesia, Malaysia, the Philippines), and try to keep the quality and give a guarantee (up to two years — braided). When buying on the track, the probability to buy poor-quality wicker chair, which will crack after one season and of the seller to find will be almost impossible. Do not buy such furniture in the Internet: as the workload on tables and chairs increased (extremes of temperature, humidity, etc.), while buying it is better to examine them carefully.
Comments
comments