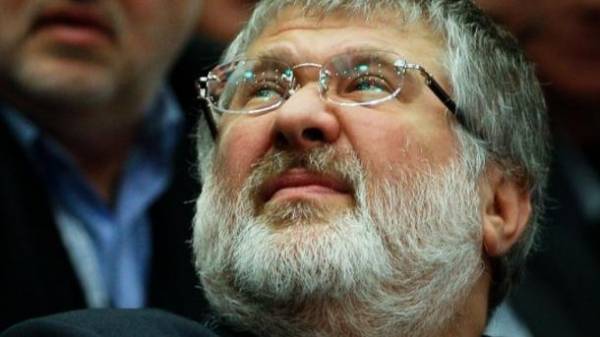 The Ministry of Finance of Ukraine published a letter to the former owners of PrivatBank Igor Kolomoisky and Gennady Bogolyubov, which they sent 16 December 2016 the Prime Minister of Ukraine Volodymyr Groisman. The letter contains a request to purchase shares of the Bank and to take a positive decision on the capitalization of "Private".
"Turning to the government requesting the transfer of the Bank into state ownership, the former shareholders of PrivatBank unilaterally pledged to promote the process of nationalization Bank to restructure its loan portfolio until July 1, 2017 to cover the losses of the state", – noted in the Ministry of Finance.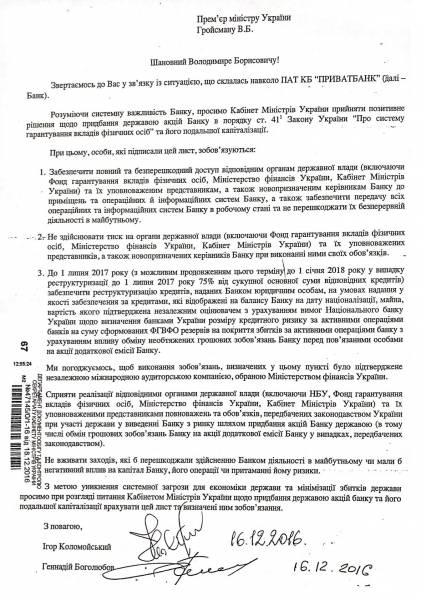 In response to the lack of action on restructuring by the former owners, PrivatBank attracted a consortium of companies Rothschild, EY and FinPoint to accelerate the negotiation process on loan restructuring. In the near future the consortium will provide a final report, after processing which will decide on further steps. But, according to available information, significant progress in restructuring has not been achieved. "But we are seeing a coordinated legal and media campaign against the interests of the state", − informs the Ministry of Finance.
Recall, July 1, matured deposits related to this loan in PrivatBank.
As you know,PrivatBank was nationalised in December 2016. The whole procedure took 72 hours. The reason is that "Private" could not execute the recapitalization program. The Finance Ministry and the NBU had already stated that the move to the state was the only viable option to save financial institutions. At the same time, a former beneficiary of "Privat" Igor Kolomoisky insisted that PrivatBank was the victim of the "tyranny of the NBU". Later Kolomoisky contested the nationalization of a Bank in court.
On 26 June, the Chairman of the state Board of PrivatBank Oleksandr Shlapak has resigned. The Supervisory Board of the Bank may consider the application Shlapak at the end of July.
Comments
comments