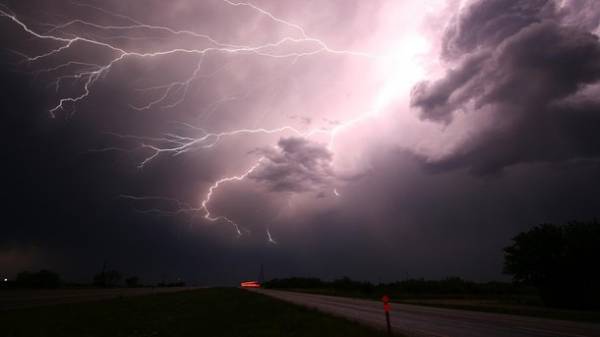 Ukrainians warn of the storm rains which will be held on Sunday, July 2, in many regions of the country.
Reports a press about it-service gschs.
"July 2 in the Central, Odessa, Mykolaiv and Kharkiv oblasts thunderstorms in places squalls of 15-20 m / s," – inform the rescuers.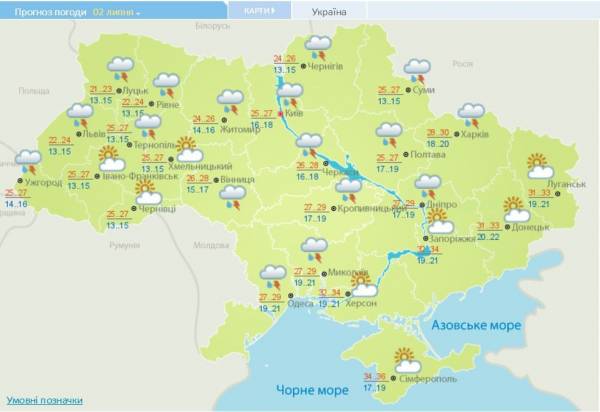 Weather forecast for July 2
According to Ukrgidromettsentra, tomorrow in the West – partly cloudy, the air warms up 22-27 degrees Celsius. In the capital and in the East up to 27-29 degrees.
Rains on this day, according to the forecast Ukrgidromettsentra, will be held in the Transcarpathian, Volyn, Rivne, Lviv, Ternopil, Vinnytsia, Zhytomyr, Cherkasy, Sumy, Poltava, Kirovohrad, Mykolaiv, Odesa and Kharkiv regions.
In the capital and the Kiev region tomorrow, July 2, too, the promise of rain.
In the centre and East the temperature will vary between 28-34 degrees.
Relatively hot weather in the South. Here day expected warming to 36 degrees.
Comments
comments