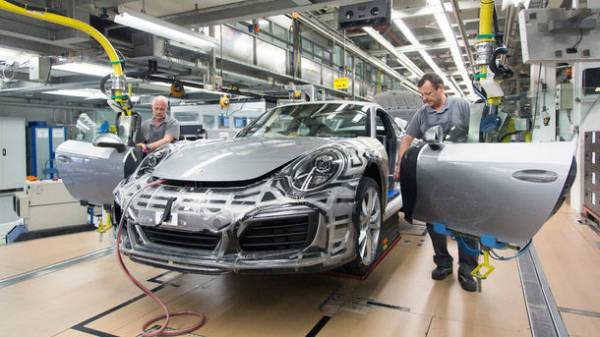 According to the world Association of automobile manufacturers, which the "Ukravtoprom", in the first quarter of this year, the world car industry produced 18.5 million cars. The result is compared with the same period last year, production of passenger cars increased by 5.8%.
The title of the largest automaker retained the China factories which is three months out of 6.1 million passenger cars. Compared to the first quarter of 2016 production volumes in China grew 6.8%.
In second place Japan, which offset a 2.2 million cars. The auto industry of Japan increased its output of passenger cars by 8%.
Germany with a score of 1.5 million produced passenger cars continues to steadily hold the third position in the global ranking of automakers. In the first quarter of the passenger car of the German automotive industry increased by 3.1%.
Sensation occurred at the fourth position of the ranking, where rapidly, with a 10 percent increase in production, India rose, who held a year earlier in only sixth place. For the period from January to March have been made in India, over 1 million passenger cars.
At the same time, auto industry USA, with the loss in output of more than 15%, dropped out of the five leaders and dropped from fourth to sixth place.
And closes the TOP 5 global manufacturers of passenger cars, South Korea from January to March of the current year produced 940 thousand cars (-3,4% yoy).
Comments
comments